The relative proportions of dominants to submissives, and the splits along the gender lines, are a well debated topic. Not only are the ratios for active kinksters up for question, but there's also the issue of how many potential kinky people there are, or even what the percentages would look like if society was less screwed up. It's a topic I've commented on in the past.
It's also a topic that's horribly lacking in hard data, and I'm afraid I'm not about to fix that problem. However, I did do a small experiment recently that's related and I thought kind of interesting. The methodology was pretty simple. I went to the CollarMe site, randomly looked at profiles (with the widest possible selection criteria), and counted the proportions I saw. It actually started as some random browing over a coffee, but after a few minutes I got curious about what I was seeing, and started a tally chart. To keep it simple I just counted straight singles who didn't switch.
The end results, before I got bored counting, were: Male Dominants = 40. Female Submissives = 22. Male Submissives = 23. Female Dominants = 7. Of those 7 female dominants, the number who were pro-dommes = 6. Leaving me with a grand total of 1 non-professional female dominant.
Now that doesn't tell us anything about the ratios in the real world. It's just a small sample of the people who choose to advertise on a particular site. But I was interested in how accurately it matched my intuition of what the numbers would be. I expected male dominants to be the largest group, submissives to be fairly evenly split along gender lines, and female dominants to be rare. I just wasn't expecting them to be that rare. The contrast of 40:1 across the gender divide is striking.
I have to admit it wasn't always easy to differentiate the professionals from the lifestyle ads. A couple of what I classified as professional ads didn't mention payment. However, when I see numerous well lit/composed photographs of an attractive lady modelling several different exciting leather outfits, the cynic in me tends to assume she's a pro. The non-professional dominants are normally dealing with enough dick pic shots as it is, they don't need to encourage the hairy knuckle brigade.
While I'm on the subject of exciting leather outfits modeled by professionals – and as an aside let's just admit I'm a genius at subtle segues to my post images – here's Dominatrix Ella Kros in a rather striking black ensemble.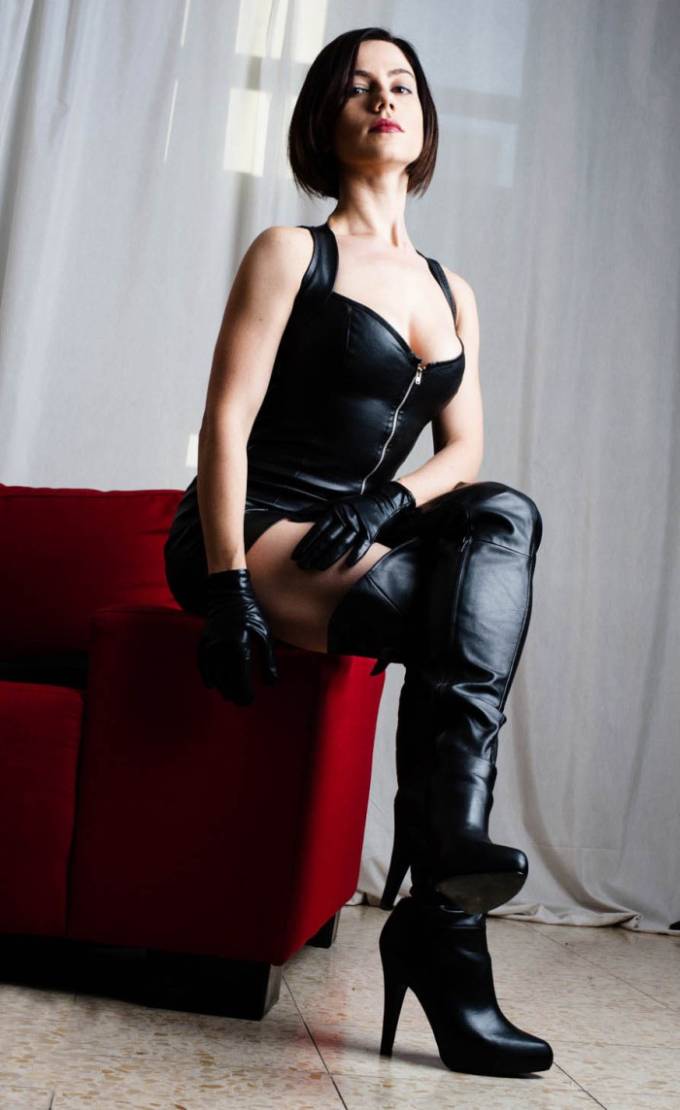 If you're in either Tel-Aviv or London and would like to session with Ella Kros then her contact page is here.