Today I learned that drinking a lot of rum cocktails is not a wise way to prepare for a scene the next day, no matter how delicious said drinks are. Being hungover and feeling extra delicate really adds an edge to nipple piercing and ball spanking. On the plus side, the rush of endorphins those activities provoke do help ease the symptoms of over indulgence. I can't sell them as a hangover cure, but they certainly helped take my mind off my aching head.
Fortunately I was playing with Mistress Ai-Li who, expert that she is, worked well around my planning failure. She managed to push me, without provoking any unpleasant reactions, which I'm sure was a result we both desired.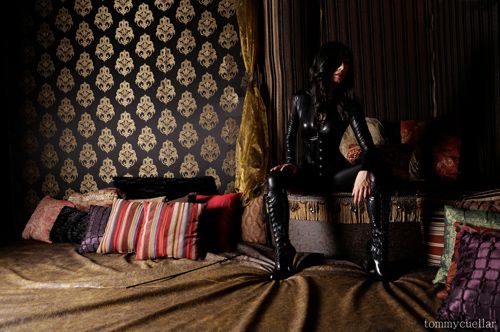 The image is from Mistress Ai-Li's website. She's based in the Bay area should you wish to experience her session skills for yourself.