Here's a rather well muscled chap being measured in all the relevant areas. The careful shopper should always assess the goods carefully before making a purchasing decision.
Personally I find this kind of objectification of the male form rather offensive. The poor guy is being treated like a piece of meat. Not to mention making me feel insecure about my own slightly less studly physique. But don't worry, our normal service of hot babes in skin tight leather will be resuming shortly.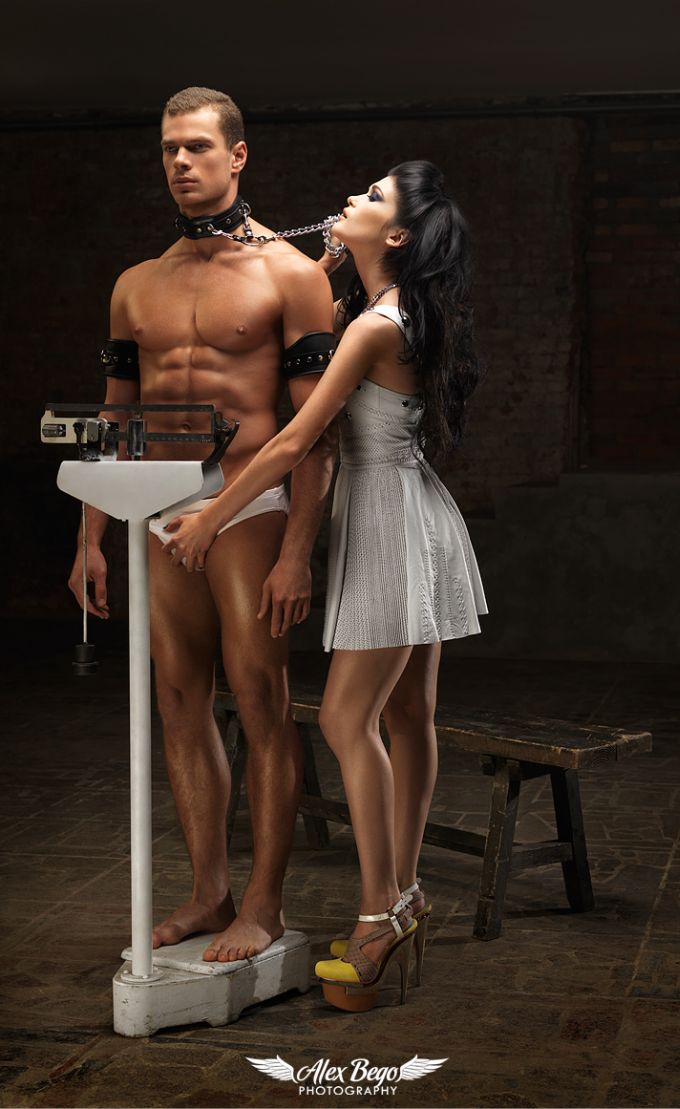 It's originally from a photo-shoot entitled 'Only the handsome will survive' in the Russian edition of GQ style. The photographer is Alex Bego and I found it via the Vrouwelijke Dominantie tumblr.