Strange over at the Treats for the Strange blog has a "good" post on the topic of how to approach a dominant woman. I have quotes around "good" in that sentence not because I think her advice is bad or unnecessary, but because I find it depressing that these kind of posts have to keep being written.
Do not start by saying 'I am not worth your time'.
…
Do not start by saying 'I know I am not what you're looking for'.
…
Do not say 'I am a dominant, but I'd submit to you'.
When I see these statements my first thought is "Really? Do some submissive guys actually do this? How stupid are they?" Unfortunately, my follow-up thought is then about the number of times I've seen the same kind of advice from so many different dominant women. Which tells me that yes, if lots of dominant women feel compelled to independently repeat this, then there clearly must be a lot of submissive guys out there who need to be told. That makes me depressed. I then realize that these guys are my competition in the D/s dating pool, and yet I'm still single. That's normally about the time I decide I need a stiff drink. And how having written this, I foresee a blend of gin, campari and sweet vermouth in my very near future.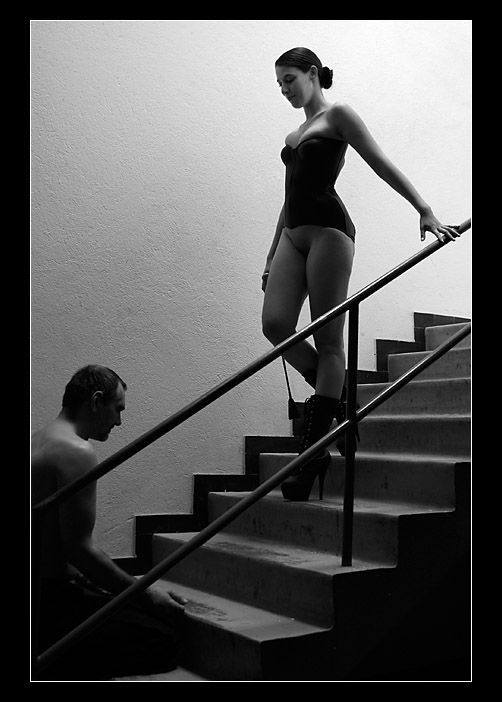 I like this shot, but those heels look pretty dangerous for navigating stairs. I hope he's ready to break her fall if necessary. I found the image on the GeekDomme tumblr. Which, I have to say, sounds like a truly excellent combination of characteristics.