I've featured Catwoman in the past (here and here for example), and now here's another of Batman's female foes, Poison Ivy. I'm no expert on the Batman backstory, but according to her wikipedia page she's a powerful villainess who prefers to kill her enemies with a poisonous kiss. As a fan of blending the sensuous with the sadistic I kind of like that. Much better than riddles or freeze rays.
This image is by the Italian artist Gabriele Dell'Otto. In a nice kinky crossover the original Poison Ivy was apparently modeled on fetish star Bettie Page. This rendering doesn't really carry that across, but it's still a very beautiful sexy image.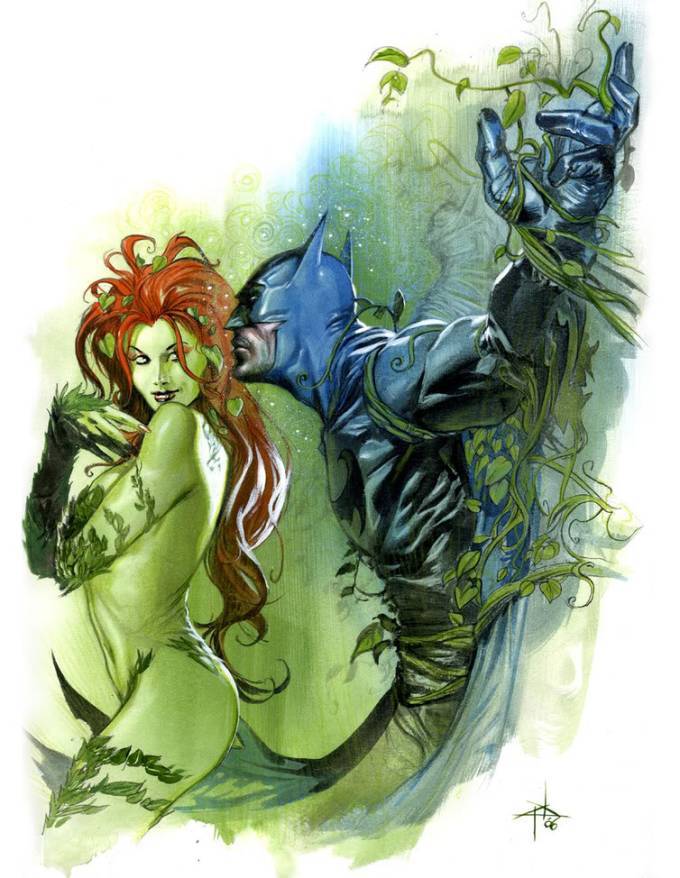 I found this via the XombieDIRGE tumblr.