I thought this was an interesting shot for its naturalistic depiction of a strap-on. It's a lot subtler that the usual brandishing and waggling at the camera I often see.
The site it's from isn't even a femdom one. It seems to follow more in the style of Japanese futanari videos. I'm by no means an expert on these, as they're not really my thing, but from what I've seen they typically feature lesbian scenes where the women use the strap-ons as if they were real cocks. They wear them under clothes, make them ejaculate and try to hide their fake nature as much as possible. As a genre it seems to occupy an odd middle ground between lesbian porn and transgender porn (both mostly aimed at straight men). Of course, as you might expect, the Japanese videos typically seem to feature a lot of demure schoolgirls being led astray, where the Western version looks a lot more explicit and aggressive.
In general I find the design of strap-ons and their depictions in porn to be curious. There's obviously a wide-range of designs out there, from the ultra-realistic to the very abstract, but the majority occupy a sort of odd middle ground, both cock and not cock. They take elements of the natural appendage (ridges, shape of the head, some hint of veins), but shy away from anything that looks too realistic. It's as if they want to carry across some of the mental associations people have, without at the same time causing guys to freak out about being fucked by a 'real' dick.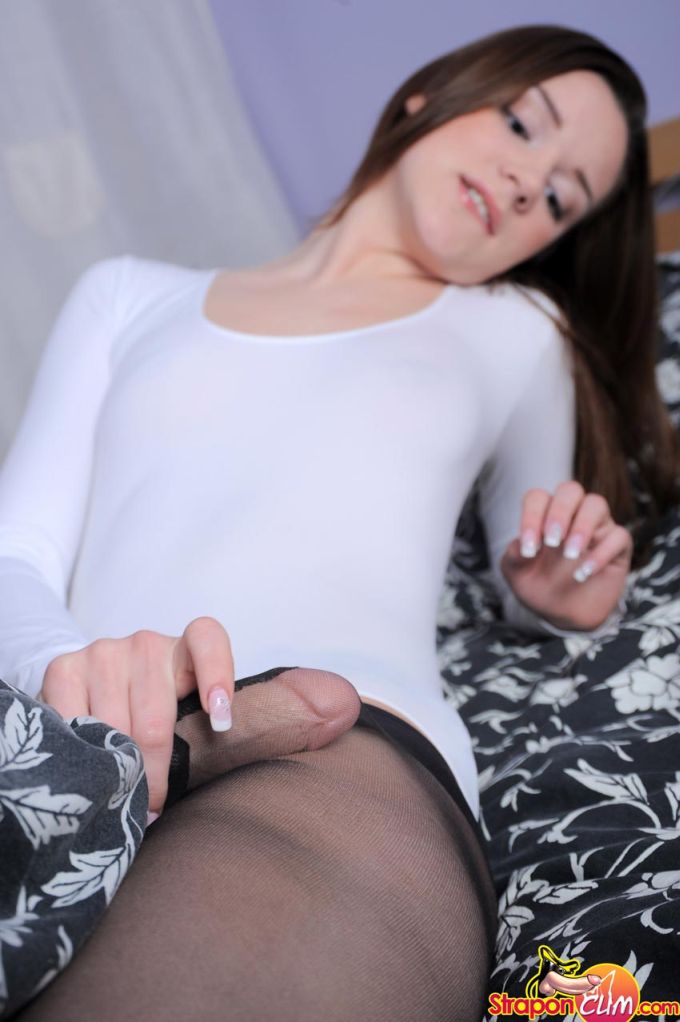 I found this on the Pegtastic tumblr site. It's originally from the strap-on cum site.