After that last post with its very serious subject matter, I though a little levity might be in order, and this image brought a smile to my face. The red dress and shoes are nice, but nothing too special. In contrast, the look on her chair's face is priceless.
If I had to invent a backstory for this image, I'd say it was shot in sex/fetish shop, with her as the demanding customer and him as the helpful shopkeep. He has the look about him of a bear, which might explain his less than thrilled expression.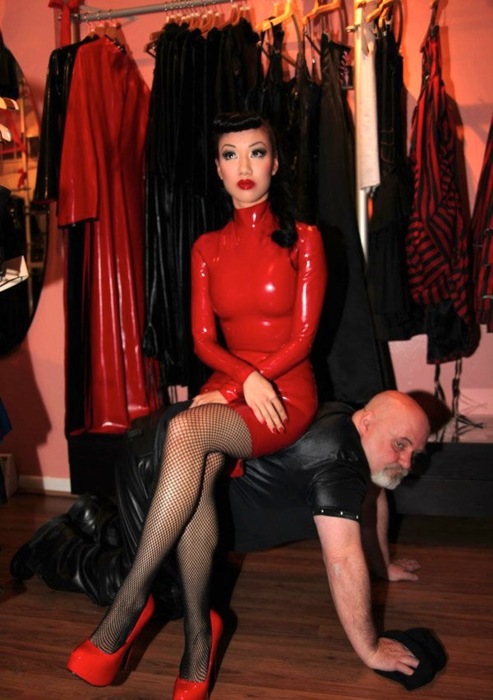 I'm afraid I don't know the lady in question. I found the image on the Balls Crushing tumblr site.