My recent posts on authenticity and smiling dommes seemed to attract a fair amount of positive feedback. This wasn't really a surprise to me, as I've repeatedly seen a lot of negative comments from multiple sources on the snarling domme stereotype. That kind of classic shot still has its place, but it's clearly no longer enough to simply curl a lip and wave a crop at the camera.
The image below was one I originally considered including as an example of a smiling mistress, but I decided in the end it was worth a separate post, as it's more of an amused expression than an outright smile.
I think there's a great dynamic here between the three people. The woman on the left appears to be giving directions. I can just image her saying "Go on, grind your heel hard into his nipple. Let's see if you can make it bleed" The man appears to be a little perturbed by what he's hearing, and is sitting up to plead his case. And the blonde with the quirky smile looks to be both amused and pleased with the suggestions. I expect her next words to be "You are evil! I love that idea. That'll be horribly painful."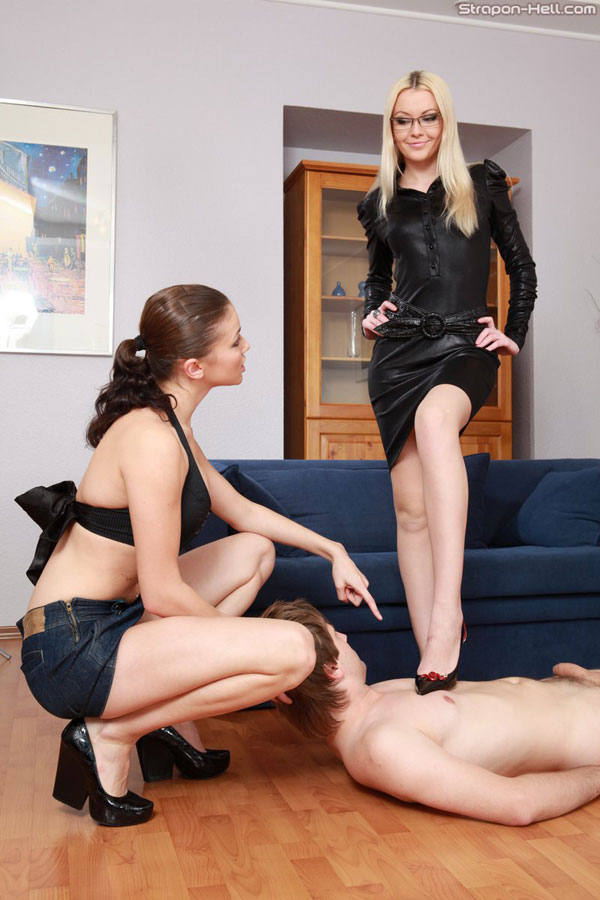 I found this originally on Awesome Femdom, but it's clearly originally from Strapon-Hell.