Of all the many erotic elements found in bdsm and femdom pornography, the one I find consistently most interesting and compelling is the expression on people's faces.  Forget fetish materials, intricate bondage, taut naked bodies and exciting instruments of torture. An interesting expression, or the lack of it, can make or break a picture.
Take for example the image below. She has nice legs, but it's fairly standard as far as femdom foot fetish porn goes (not a phrase you find yourself writing everyday). But I do like her expression. It seems to be a blend of amusement, patience and just a touch of condescension. I picture her giving him a few minutes to enjoy the situation before she gets bored, and then sending him off to make himself useful around the house.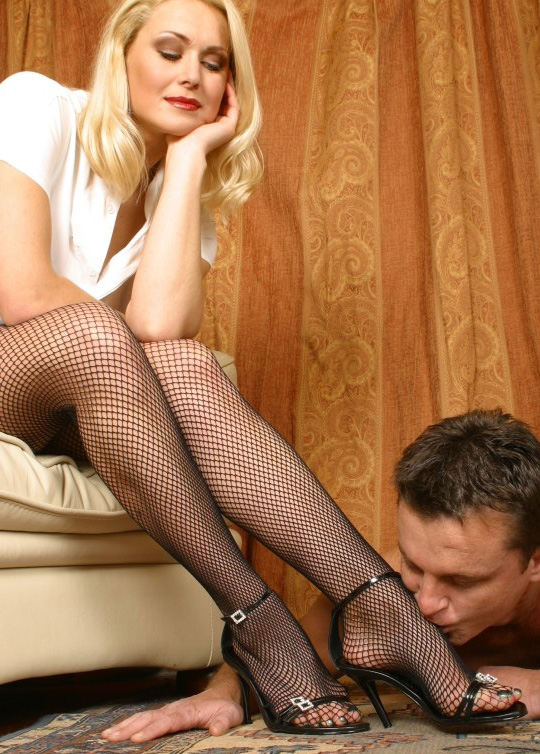 I found this on 'The New Bootblack's Oubliette' tumblr site.