Fan of sticky people may appreciate this article full of sweaty facts from the Guardian. It contains interesting droplets like artificial sweat exists (for product testing) and that fear sweat is a different chemical composition to the hot variety. That last one probably isn't too surprising to anyone who has done intense BDSM scenes. The ice cold fear sweat that seems to magically spring from your skin under stress feels very different to what happens during a workout.
I'm kind of surprised the article didn't mention sweat fetishes. If the number of domme's baring their armpits or selling their socks on my Twitter feed is any kind of gauge, there's clearly a non-trivial number of people with that particular kink out there.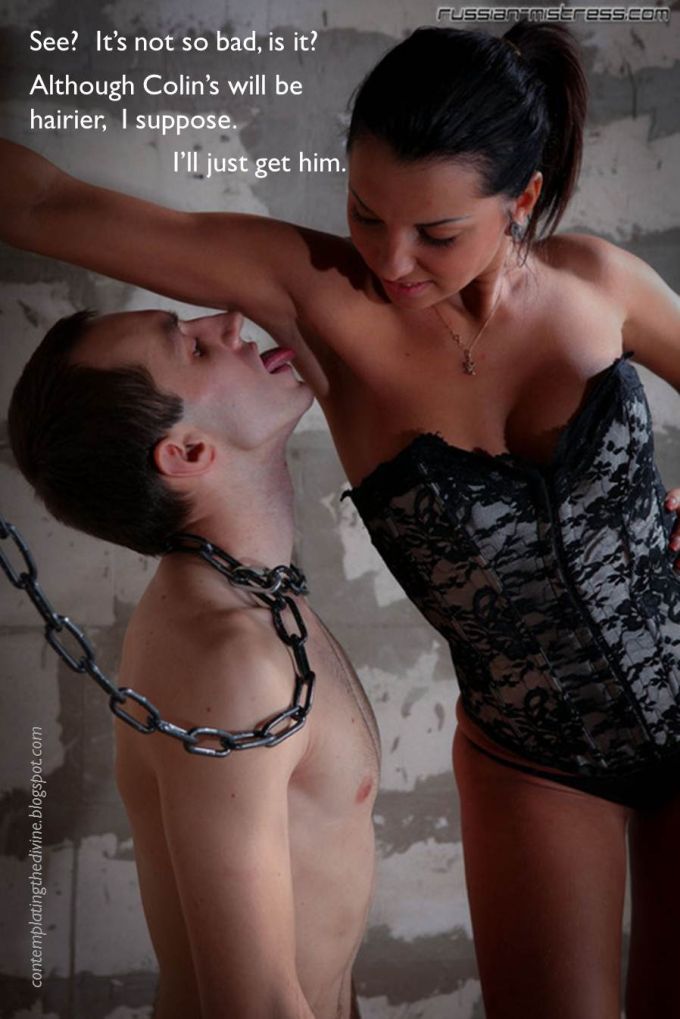 This image is originally from the Russian Mistress site, with added captioning from the always entertaining Servitor.