Exhibit number 1,024,604 in the case of 'sexually repressed crazy people vs sanity' would be this story of a teacher fired for a topless selfie. The woman in question sent a topless shot to a colleague she'd previously dated, which got leaked to a student. In any sane world this would result in a collective shrug. If you were you going to punish anyone, it would obviously be the male teacher she sent it to. He was at best careless and at worst vindictive. However, because this is the worst possible timeline we're all living in, she was the one fired.
I realize this story isn't femdom related, but it is a great example of the fucked up way attitude society has to female sexuality. She wants to give her partner a little visual treat, and gets punished for it. The students and the man violate her privacy, and as far as I can tell, absolutely nothing happened to them.
The good news is that she's sued the school for discrimination. The case is based on the fact that a male topless shot wouldn't have been any big deal. I hope she wins, but I wish it was less about discrimination and based more on the idea of minding your own goddamn business. You'd think an internet awash in millions of naked people would have desensitized us to this kind of thing, but apparently not.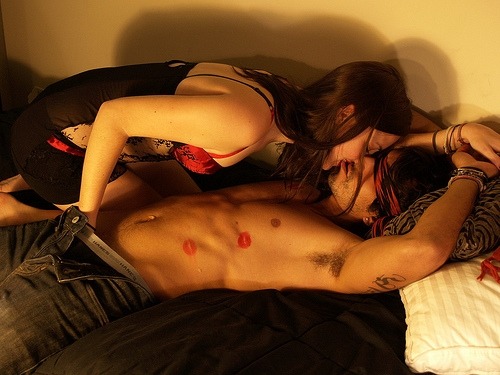 Here's some male nippilage to finish the post. Hopefully he doesn't have any students to scandalize.