Regular readers will probably be aware who Mistress T is. A prolific producer of Femdom porn and a kinky blogger, I've featured her on this site multiple times in past posts (e.g. here, here, here, etc.) Now she's added another string to her bow as the author of her autobiography – There is More to the Story. I've just finished reading it and thought my readers might appreciate a review. The short version is that it's an extremely entertaining and fast read that kept me eagerly flipping pages right to the end. If that isn't enough to get you to hit the "Buy Now" button,  then read on.
It's probably worth starting with what the book is not about. It's not an analysis of kink, D/s or why her clients are into the fantasies she creates. Nor is it a guide to repeating her success as a femdom content creator. Anyone looking at the 'how' or 'why' of professional femdom should look elsewhere. Instead it's a very revealing and personal reflection on the life of a complex, curious and kinky woman who happens to have ended up as a femdom porn producer.
Mistress T isn't a professional writer, but she is a talented amateur one, and the anecdotes and stories she has to tell zip past the reader at an astonishing rate. It bounces from dodging white slavers in Thailand to taking ayahuasca in South America. From stripping in Canadian mining towns to shooting BDSM porn for some of the biggest producers in California. There are challenging relationships, a difficult childhood and messy breakups. Not to mention the peep shows, poop scenes and angry monkeys (fortunately not all at the same time). It's probably fortunate that Mistress T chose to keep the story moving at a rapid pace. With this wealth of material, a writer given to endless scene setting and self-analysis would have produced something of a length to rival Game of Thrones (albeit with less violence and more sex).
For me, while I enjoyed reading about some of the more outlandish situations Mistress T finds herself in, what really stood out was how much she shared about her life. The book's title is well chosen. I'm sure it would have been easier to string together some entertaining stories and sell another version of her Mistress T persona. Instead she's honest about the emotional challenges she's faced and the toll they've often taken. I'm sure it took a lot of courage to share those details, and its those sections that really give the book its heart. She also does a great job of closing the circle and pulling everything together in the final chapters.
Criticisms? Just two minor ones. I'd have been tempted to more tightly edit the sections on working vanilla jobs and expand the later sections on her as Mistress T. The problems of crappy low paid jobs and messy love affairs have been tackled by many great writers, but managing a complex personal life whilst also becoming a successful business woman producing kinky porn is a less well trodden path. I also found it slightly odd she chose to pick fake names for some of the production companies she worked with. Anyone vaguely interested in femdom porn will quickly work out who/what she's talking about, so it doesn't add much other than momentary confusion. Perhaps that was done under legal advice?
You can pick up a copy of 'There is More to the Story' at Amazon in either kindle or paperback form. I absolutely recommend that you do. It's one of the best autobiographies I've read from someone in the adult entertainment business.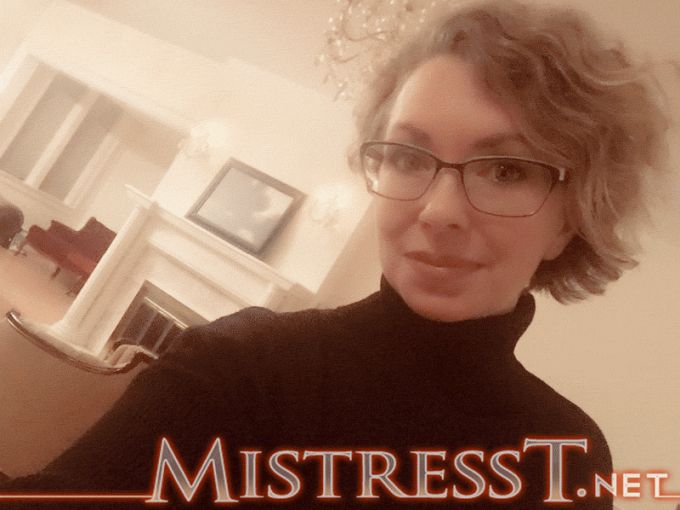 You can read more from Mistress T on her blog and purchase her porn here.