I was flipping rapidly through my twitter feed the other day when I noticed a domme pitching her 'selectively crafted artisinal pee'. Now I know a lot of dommes are proud of their healthy diets and the resulting liquid output, but 'artisinal' was a new one for me. Since the dictionary definition is something 'traditionally created using non-mechanical means', doesn't that make all pee artisinal? Are their any mass produced golden showers out there for submissive on the go who doesn't have the time to really enjoy an artisinal product?
Fortunately, when I flicked back to check out exactly what I'd seen, it turned out to be a random ad that twitter has snuck in for artisinal *tea*. Which made a lot more sense. I don't think the world is ready for the intersection of the pretensions of the beverage tasting world with the kinky world of golden showers.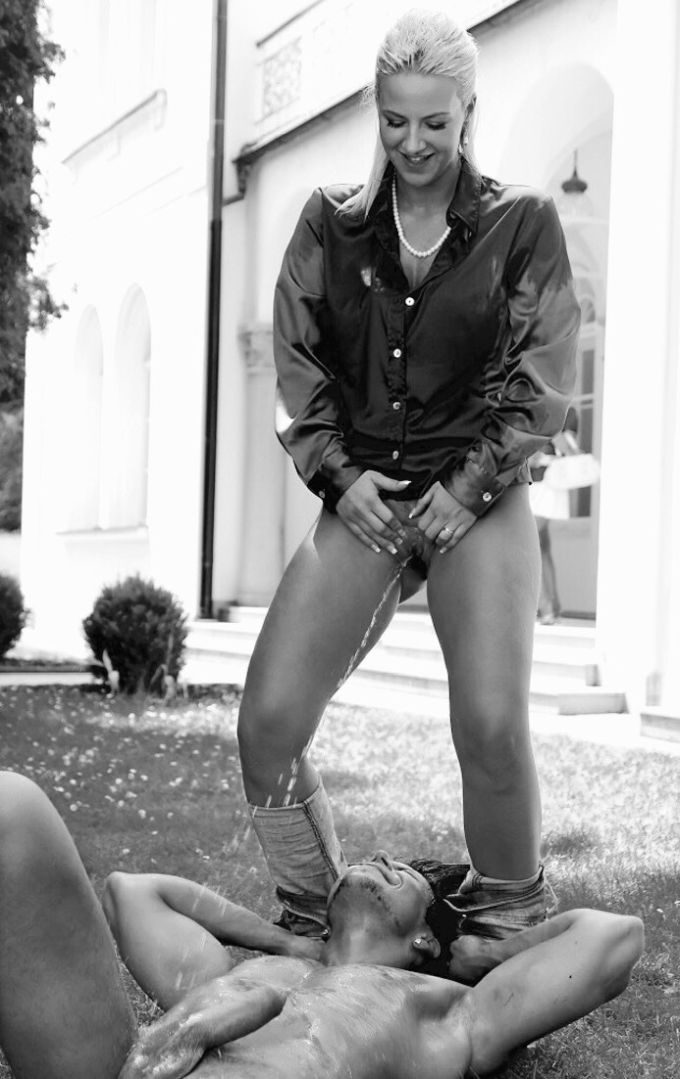 I'm not exactly sure where this is from, but that's one very happy looking wet dude.