Occasionally I like to do a post that features someone who wasn't necessarily dominant in the usual sense of this blog, but was an outstanding and forceful figure. A few past examples have included Beryl Swain, Julie d'Aubigny and Marlene Dietrich. Today's post features another incredible woman – Freddie Oversteegen.
She was a Dutch resistance fighter in World War II, and passed away recently, aged 93. Aged just 14 when the Nazis invaded in 1940, she worked with her sister and a student named Hannie Schaft. As her obituary  in the New York Times explains…
The three staged drive-by shootings from their bicycles; seductively lured German soldiers from bars to nearby woods, where they would execute them; and sheltered fleeing Jews, political dissidents, gay people and others who were being hunted by the invaders.
She obviously didn't subscribe to the view that there were some fine people on both sides.
You can also read obituaries for her in The Guardian and The Washington Post. Seducing and then shooting Nazis made her a very literal femme fatale. It's amazing that as a teenager she could do what she did, and also sad that she had to. She was ultimately awarded the Mobilization War Cross by the Dutch government, although not until 69 years after the war ended.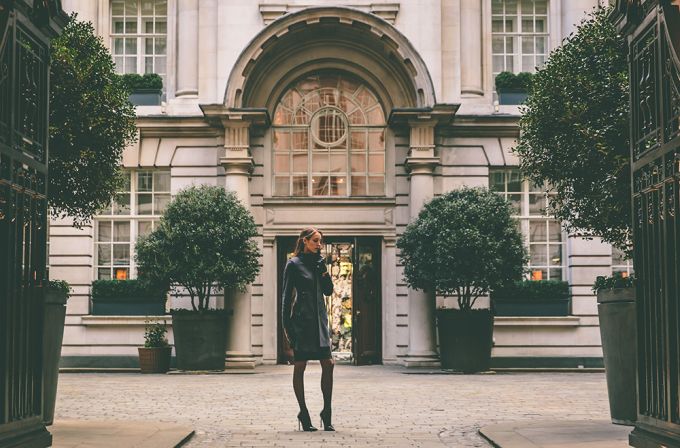 I was originally going to feature some fetishistic femdom military imagery with this post, but then figured that might not be in the best possible taste. So instead here is an elegant Dutch domme – Mistress Manouk. She can definitely pull off the femme fatale look.