I'm continuing the toilet theme with a tweet that made me laugh. This is from the twitter feed of e.b. cotenord. She's a Chicago based companion who also offers fantasy and fetish scenes.
I didn't steal your man.

I peed on him and that made him mine fair and square. To get him back, you just gotta pee above my spot.

That's just how love works.
I don't make the rules.
Frankly, I only wish dating were that simple. The dry cleaning bills might get a bit steep, but who wouldn't want to replace those tricky where-do-you-think-this-relationship-is-going talks with watersports fun?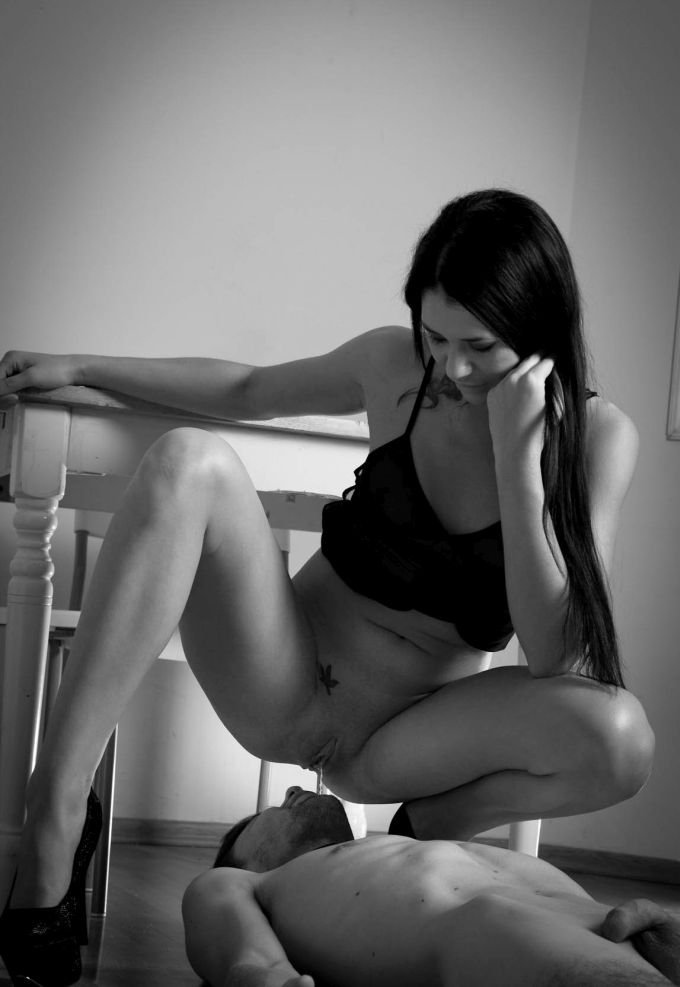 Clearly this man has been popular, as she's having to pee very high up to claim him. Presumably when you reach the scalp, the next spot circles around back to the feet again?
There's no watermark, but I suspect this is from the Russian Mistress site.