I'm not sure if this Donald Trump themed Pee Party counts as political protest, art project or just kinky fun. Possible it's all three. Regardless of that,  my favorite bit in the story was Jeeves, Mistress Tara Indiana's 80 year old personal chauffeur. I can only hope I'm still getting peed on by amazing dommes when (if) I reach that age. I wish him many wild and wet years to come.
I'm personally a little skeptical about the pee part of the Trump Russian story. I can totally believe he'd get involved in a sex sting operation. Everything we've seen suggests he's impulsive, risk taking, doesn't think long term, doesn't believe the rules apply to him and is driven largely by the basic instincts of the  lizard brain. Those characteristics, besides matching those of a psychopath, also match someone who'd jump into bed with a gaggle of attractive Russian escorts if they knocked on his hotel door. However, watersports are pretty specific fetish. Given his personality, if he was into them, I think we'd have heard about it from other and earlier sources.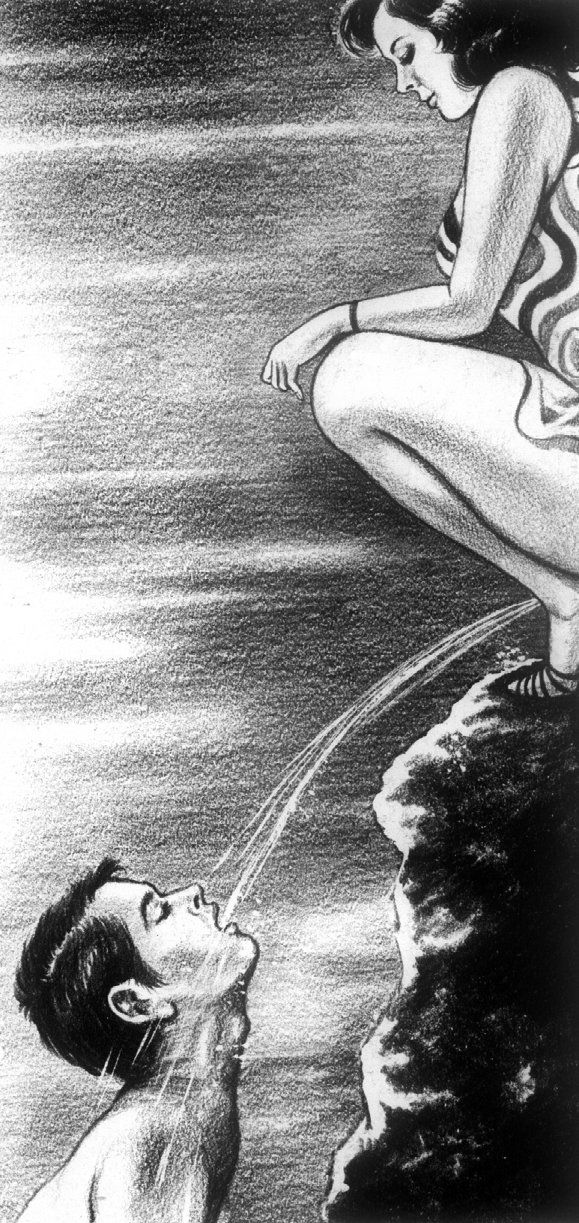 This artwork is by the Japanese artist Namio Harukawa. Judging by his portfolio, he was somebody very much into watersports.