This is a companion shot to a well known image that has been floating around on the web for years. I featured the more common shot in a post way back in 2011. I always liked that image, so was very pleasantly surprised to discover this other, less well known one, of the same domme by photographer Charles Guyette.
I think they're both wonderfully erotic shots, and that's from someone who has spent a couple of decades experiencing all the kinky imagery an uncensored internet has to offer. I can't even begin to imagine the effect they'd have had on a submissive male 80 or more years ago. I'm guessing that for anyone lucky enough to have a hard copy of this back in the day, it was a well hidden and highly treasured possession.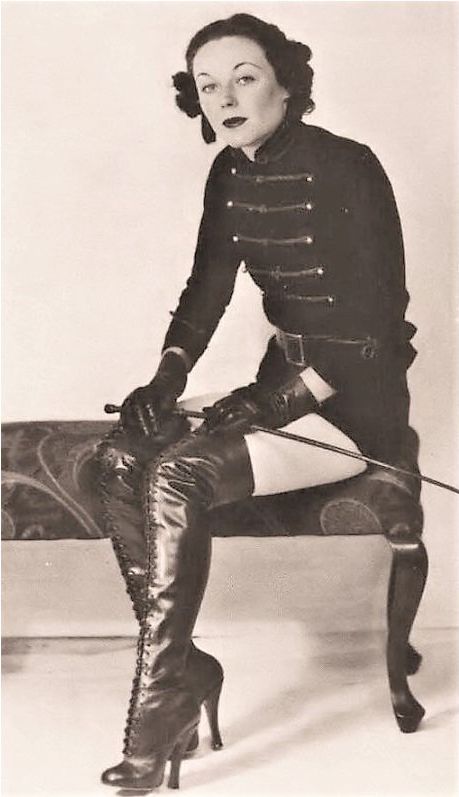 I discovered via the mrunderheel's twitter.