I've played in hotel rooms a good number of times, and generally had a fun experience. With the right dynamic and a bit of ingenuity you can do all sorts of scenes with a small travel bag of toys. And, as I've posted before, playing in a more downmarket location can sometimes have thrills all of its own.
Mistress Chiaki is clearly not a subscriber to that particular approach, given this shot of what looks like a beautiful hotel room and a truly awesome collection of toys. I've seen professional dungeons with less equipment than that. I hope she has a retinue of beefy slaves to pack it all up and carry it around for her.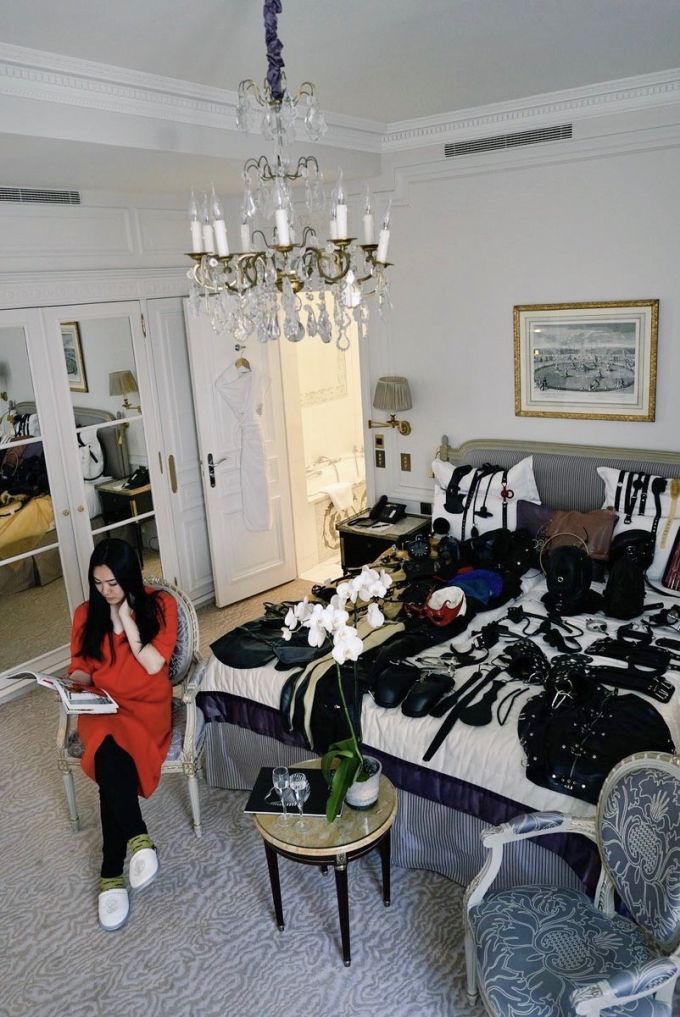 This is from her blog in a post back in April this year.