I'm feeling tense. Not normally a good thing for someone on vacation, but these are special circumstances. I've did a couple of different sessions on my first two days in town. One with Mistress Chloe and one with Domina Yuki. Both were a lot of fun – I even featured on Mistress Chloe's twitter feed – but both also left my somewhat on edge, if you get my drift. I'm also on scout's honor not to take matters into my own hands. So while my bruises may be slowly fading, my sexual stress levels aren't.
Matters haven't been helped by the hot weather in SF, which means everyone is out wearing skimpy summer clothes. I'm trying not to temporarily turn into one of those men who instinctively twist their neck to watch an attractive woman go past. I think the world is already probably over quota on middle aged male letches, and doesn't need me to add to it.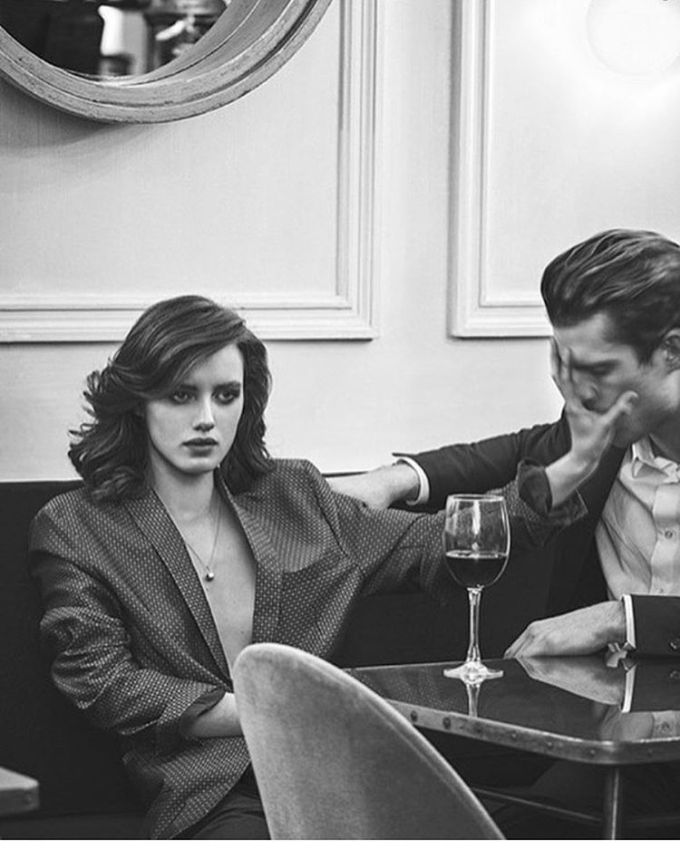 This image was shot by Sergei Pons for Yo Dona magazine.