Gags are weird. Visually, in images like this one, I find them crazy hot. That element of control and acceptance of control is a real button pusher. In actual play, my response to them is all over the map. Sometimes I love them and sometimes I hate them, and I've never figured out what makes the difference.
They're not the only toy or activity I have a widely varying response to. For example, anal play can vary from awesome to 'hell no', but I typically understand what makes the difference. I've never got to that understanding with gags. Perhaps I need to experiment with them more. Despite most dungeons having a big selection of them, in my experience, most pro-dommes don't use them all that often. Normally you either have to request them as part of the scene, or yell enough to start annoying the neighbors.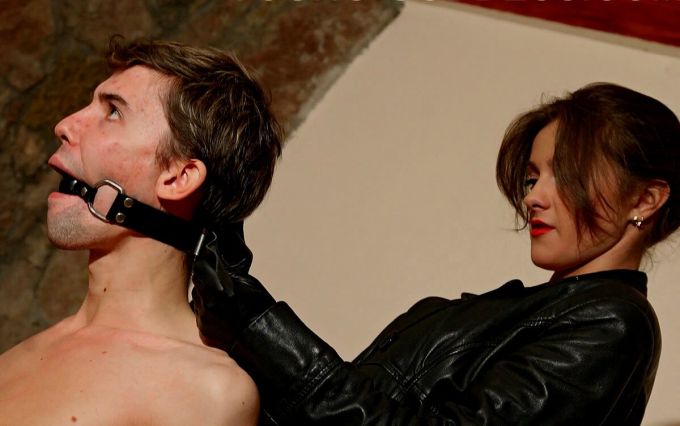 This image has been scribbled on my some silly tumblr owner, but I'm afraid I don't have an original attribution. If anyone can help with a pointer to the creator then please let me know via the comments.
Updated: Thanks to Bacchus and this comment I got a clean and color version of the image. That in turn reminded me of an image I posted several years back. Much archive browsing got me to this post, and the conclusion that this image probably came from the sadly defunct Young Goddess site. Source successfully determined!