America had some kind of sporting event combined with a pop concert and a product fair on Sunday. Yes, it was once again time for the annual Superb Owl (as coined by Mr. Colbert).
I'm tempted to make a joke about the Falcons being big breathplay fans, given how much choking was involved, but that feels like it'd be a cheap shot. Instead I'll focus on a couple of the more amusing advertisements. T-Mobile enlisted the excellent Kristen Schaal to spoof Fifty Shades of Grey with this initial ad and then this follow-up. I say it was a 50 SoG spoof, but frankly Kristen's character seems way more into enjoying kink than any of the characters from that sad series.
Weirdly this isn't the first time I've featured T-Mobile. A few years ago they had an ad with Carly Foulkes on a motorcycle that pushed mine and I'm sure a few other people's buttons. Somebody in their marketing department clearly has a kinky streak.
I'll leave you with a shot of a woman doing to a man what the Patriots just did to the Falcons.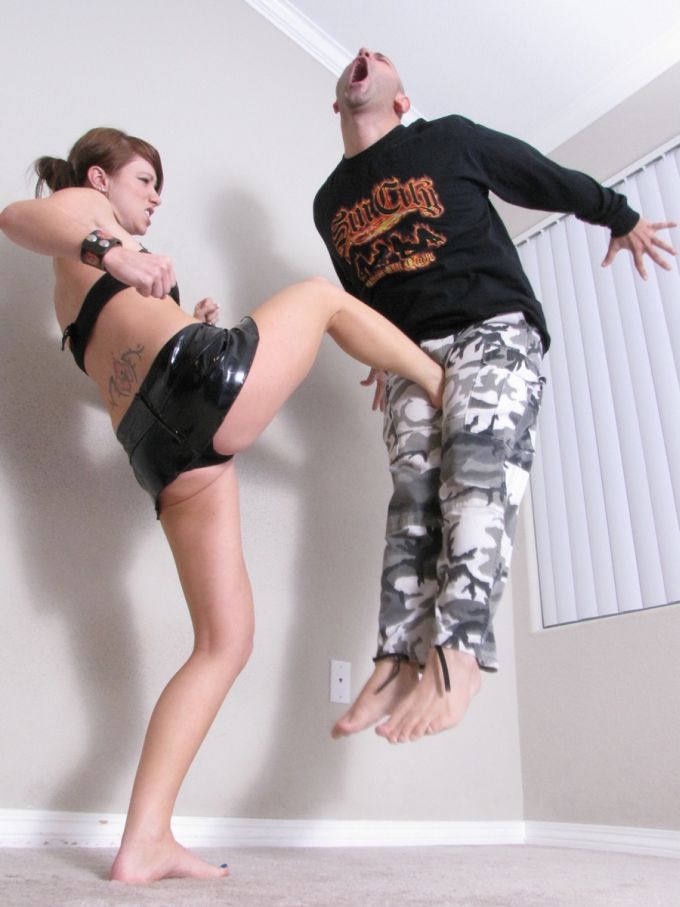 I'm afraid I don't know who shot this. I found it on the Femdom Times site.