Female readers who find themselves in San Francisco or New York in January may be interested to check out the Forte Femme event. It's run by Midori and is an intensive course over a weekend for dominant women. In the words of their site, it's designed to offer a…
supportive environment exploring what it means to find and enjoy your power as a dominant femme.
I can't speak to the course personally, as being neither dominant nor female, I'm not exactly the target audience. But I know Midori has been running course and events like this for years and she has an excellent reputation as a BDSM and kink expert.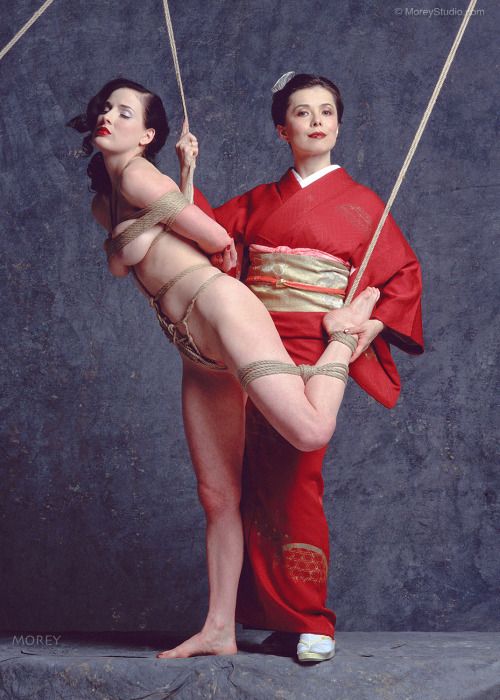 This image by Morey Studio (posted to their tumblr here) feature Midori binding Dita Von Teese. It was shot in 2001.