Overwatch is a big thing in gaming these days. It's not really my big thing, as I'm not into shooters, but a recent Christmas promotion event did catch my eye thanks to one of the characters unconventional approach to kissing under the mistletoe. I'm not going to burn all my bandwidth hosting the the associated animated gif, but you can check it out in this article. Less kissing, more punching and sneering.
What I found particularly amusing was all the responses the article listed after the gif. A lot of fans (both men and women) seemed very happy about the idea of being beaten up by Widowmaker underneath the mistletoe. I already knew Overwatch had kinky players (see this previous post), but apparently there's a lot more out there than I thought. Even if they don't always seem to know it themselves.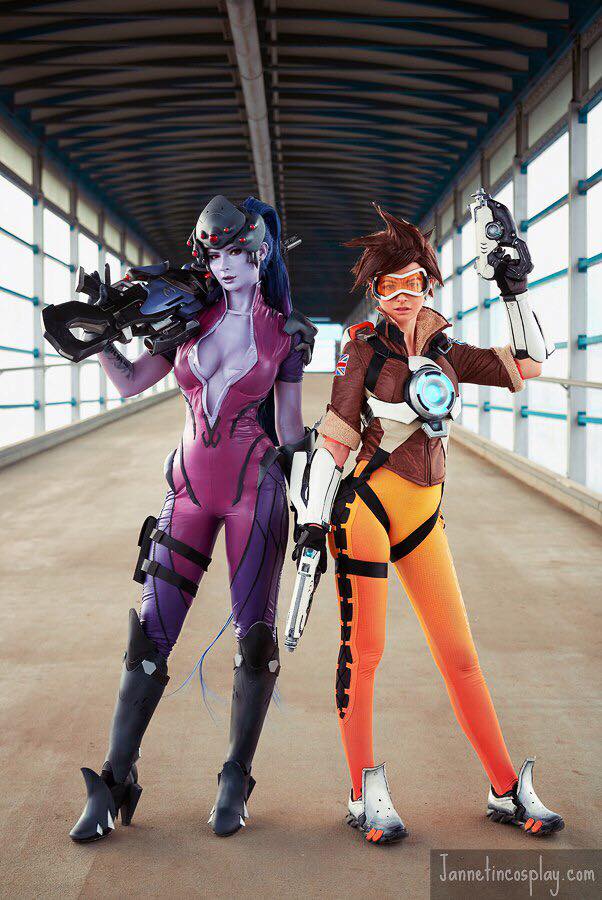 This image is a cosplay of Overwatch by Jannet (playing Widowmaker on left), with Lana from Ardsami Cosplay (playing Tracer on right). You can see Jannet's facebook page here.