Here's a final shoe themed post to finish the recent trio. We had inappropriate shoes, slightly silly shoes and now we have these completely ridiculous shoes. I'm calling them shoes, but if you can't actually walk in them, are they still shoes? When is something no longer a shoe and simply a piece of art displayed on someone's feet?
Obvious as an aid to bipedal motion, these are a failure. But I'm not sure they're much better for the average fetishist. You couldn't lick them without losing an eye. Clearly they wouldn't work for trampling, unless you wanted a trip to the emergency room. Maybe you could do ballbusting, but only very carefully and the domme would have to remain seated. That's not exactly conducive to a good kicking action. Any ideas on what you could do with them? Other than poke fun in a blog post obviously.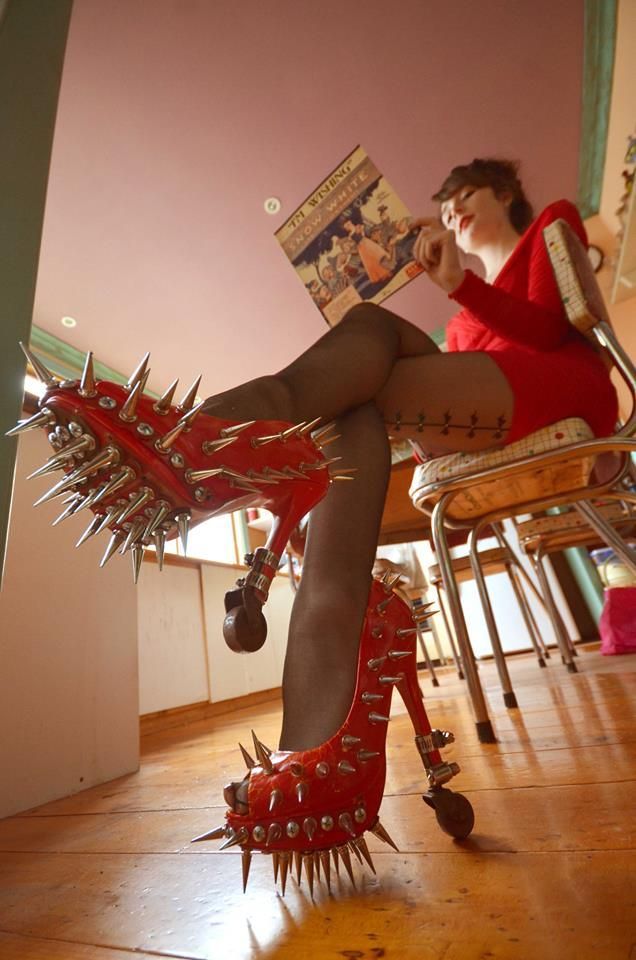 I've no idea where these are from. If anyone can point me at the cobbler who came up with these, I'd be happy to attribute appropriately.