Having spent the last year or so all over the internet, Fifty Shades of Grey is now popping up on my television. The movie is due out next month and the trailers are running frequently. I'm just hoping it doesn't come up as a topic of conversation with any of my non-kinky friends. After a few drinks I'll probably be unable to avoid ripping into it, which might lead to speculation about how I know so much about it.
An article on it that I would be happy to point my friends to is this one in (of all places) the International Business Times. If features San Francisco's Mistress Morgana, Seattle's own Mistress Matisse and submissive Stephen Elliot. They do a good job of talking about the complexity and variety in kink, as well as emphasizing the need for consent.
I find it amusing that although most regular people primarily think about maledom when they think about BDSM (in my opinion), it seems like that the majority of articles on it feature female dominants. I don't think there's any great underlying social subtext to that. It's just that journalists are busy/lazy and virtually all professional dominants are female. It's much easier to find the contact details of a local pro-domme via a quick web search than it is to track down a lifestyle male dominant.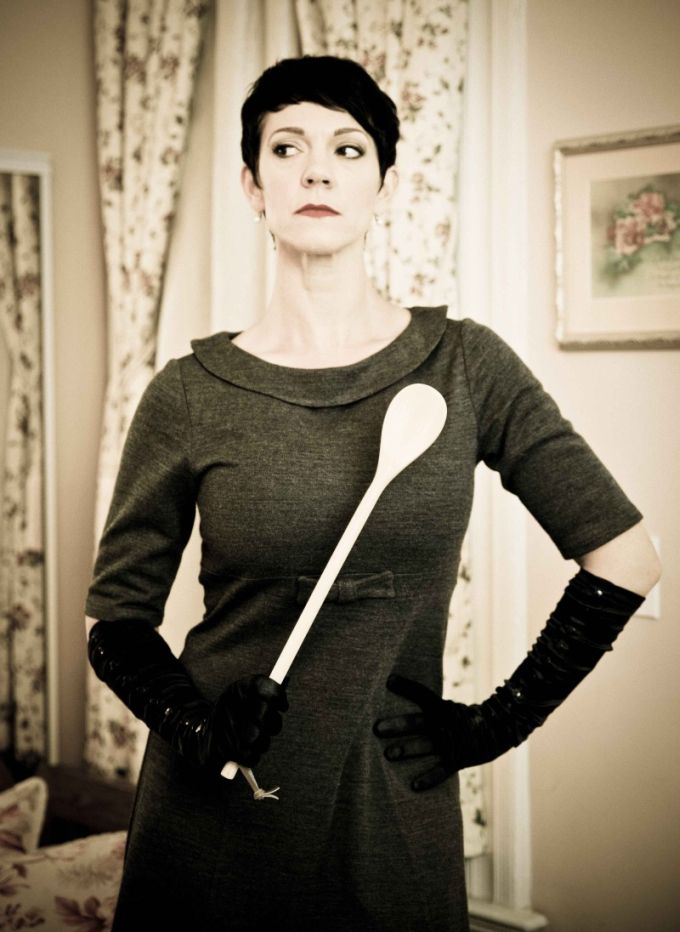 The above image is of Mistress Morgana. She's a BDSM professional, educator and guide. If you're in the San Francisco area and interested in experiencing that wooden spoon for yourself, her contact details are here.