I like this shot for the very delicate way she's handling the situation. Part of the hotness of chastity play comes from the importance of the cock. It's not just a piece of meat. It's the focal point for a male's sexuality. As Ferns recently wrote when describing chastity play…
he became sensitised in a way he had never been before, his entire way of walking around in the world changed, his view of himself changed, his relationship with his sexuality was emphasised, and I was the owner of all of it.
Often chastity shots emphasize the key or the device, but neglect the erotic and sexual nature of the play. In contrast, this shot really captures those elements for me. The delicacy and sensitivity of the appendage is highlighted, with her focus obviously on the man himself, and not the nuts and bolts of the device.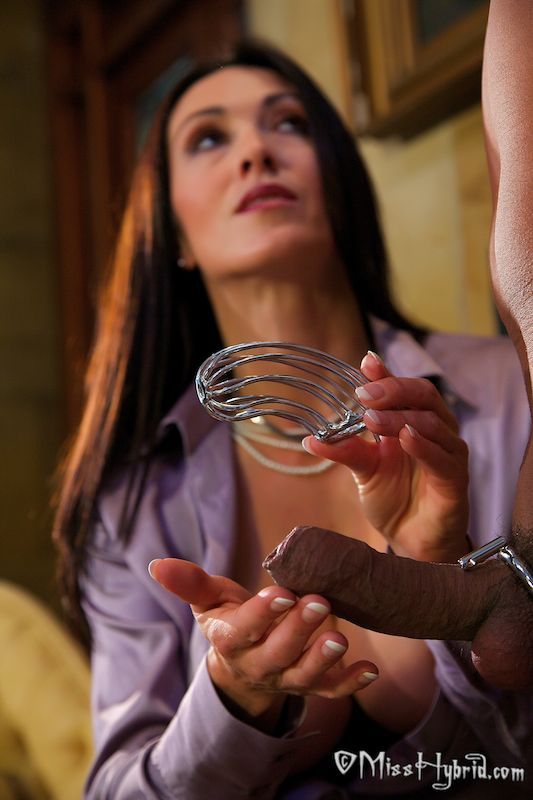 I found this on the Volens Datorem tumblr. It's originally from The Kinky English Lady, Miss Hybrid.