The cane flexing shot is a femdom porn cliche. It pops up all over the place, particularly with mistresses dressed in sexy authoritarian but non-fetish outfits (for example this, or this, or this, …) That's not to say it doesn't work. It's a cliche for a reason. For a lot of submissive guys (including this one) it pushes buttons. However, I normally try and steer clear of the obvious femdom tropes on this blog. They are too easy to find in a hundred other places.
I liked this shot for doing something a little different with the idea. She's not sneering down the camera lense, but looks to be lost in thought, flexing the cane as a reflex as she ponders the moment. There's a nice ambiguity to it and it's possible to imagine any number of storylines to accompany it.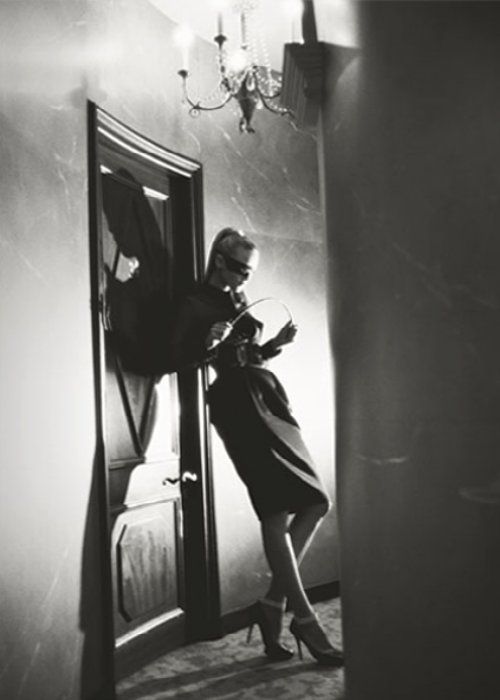 I found it on the Poe's Mistress (aka French Twist) tumblr. I believe it's a shot by Ellen von Unwerth. She's a fashion photographer who started life as a model before moving behind the camera. I suspect the image is therefore from a mainstream fashion shot of some sort.