When browsing tumbrs there's so much pornographic content available that it can begin to blur together. The endless sweaty naked bodies all start to look the same. Occasionally however, something will stop me dead in my browsing tracks. Here's an image that did exactly that when I came across it on Wonton Art.
There's the obvious use of color contrast, with the submissive bright, cheerful and fleshy, while the dominant is grey and forbidding. More significantly, there's also the stylistic contrast. The submissive is male but feminine, lithe and sensuous. He reminds me a little of a Japanese videogame character, something from a role-playing series that features an angst ridden and sensitive male lead. In contrast the dominant is unambiguously female, but imposing and serious. She's striding away, her point clearly made. If he's from a modern videogame, then she's from a Victorian melodrama, possibly featuring orphans and a cruel governess.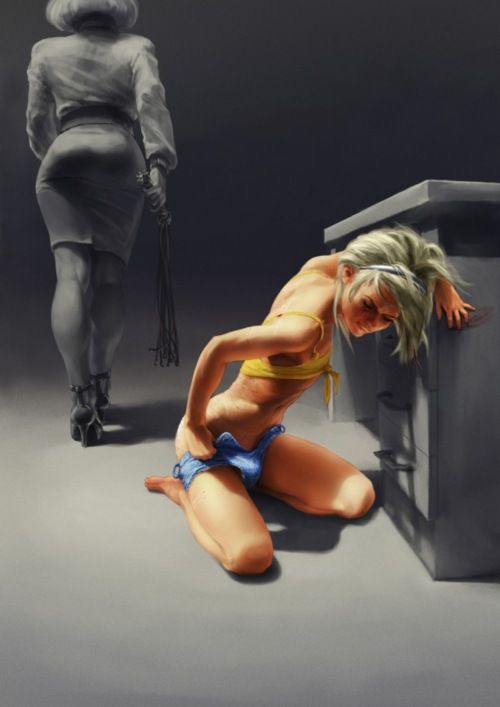 I'm afraid I don't know the artist, but I would love to see more works from him or her. Please leave a comment if you can help me attribute it.