As I mentioned in a prior post I took a few days vacation recently. My plan was to get away from work, and spend a few relaxing and fun filled days in Los Angeles followed by San Francisco.
My original itinerary for the LA leg of the trip was to do some shopping, catch some sun in Santa Monica or Malibu and eat in some really good restaurants. There are many excellent dommes in LA (Ms Justine Cross, Lady V, Lexi Sindel, etc.) but I already had plans to session twice in San Francisco, and there's only so many beatings a week my body can take. However, I was lurking on The Hang and spotted a Mistress Lexine commenting that she loved doing scent based play. I've posted here in the past about how much I appreciate a woman's natural scent, but oddly it's a type of session I rarely indulge in. I always seem to end up focusing on the bondage and pain activities. This therefore seemed like an excellent opportunity to put that right.
The session itself turned out to be a lot of fun. I've posted a full review over at The Hang, so I won't bother to rehash the details here. It definitely made me want to try more of a similar type. It's interesting how it changed the 'normal' (for me) focus of attention in a session. With intense pain play the focus can often be inwards. It becomes so hard to think that I'm aware of nothing but the sensation of pain, what I'm feeling at that exact moment. Bondage and lower levels of pain can move the focus outwards more, allowing me to appreciate the D/s dynamic, but it's still not a focus centered on the domme. Instead the focus moves, balanced between myself, the domme and the intangible thing between us. In contrast, a worship and scent session puts the domme very much at the center of attention. All I'm aware of is her. I'm not distracted by pain or restrictions on my body. Instead my senses are filled with her scent and her body. It makes for a very different but enjoyable experience.
As for the other parts of the LA trip, the shopping was good, the sun was hot and the restaurants (mostly) kicked ass. I'm sure nobody comes to this blog for food reviews, but just in case anyone does have fine dining plans in LA, I'll briefly note my thoughts. I ate at Spago (superb, but make sure you get the tasting menu), Jose Andres SAAM (amazing individual flavors, but didn't come together as a meal), The Royce at The Langham (more traditional tasting menu, but extremely well executed) and Hatfield's Restaurant (disappointing).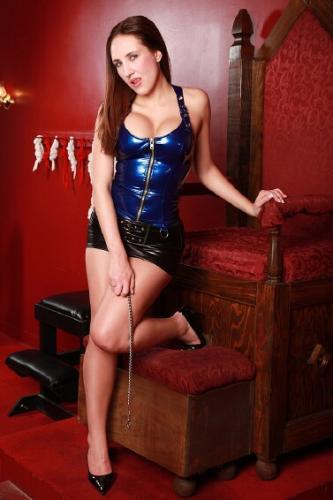 Image is of Mistress Lexine, a pro-domme based in LA. Her website for scheduling sessions is here.