Apologies for lack of posts in the last couple of days. I was struck down with some bug that left me unfit to do anything but sleep or collapse on the couch in front of bad daytime television. Hopefully normal service should be returning from this point.
I was highly entertained by this image when I originally stumbled across it. It looks like a book cover, and although I don't have a publication date, I'd guess it dates from the 1960's. Her satisfied expression and his disgruntled one are great, as is the over the top descriptive text, but what I really like is the ellipsis in the title. It makes me think of someone spluttering for the right words, stunned by what's been revealed, desperately seeking for the best way to fully express the filth and depravity they're witnessing. You….you….you….fetishist.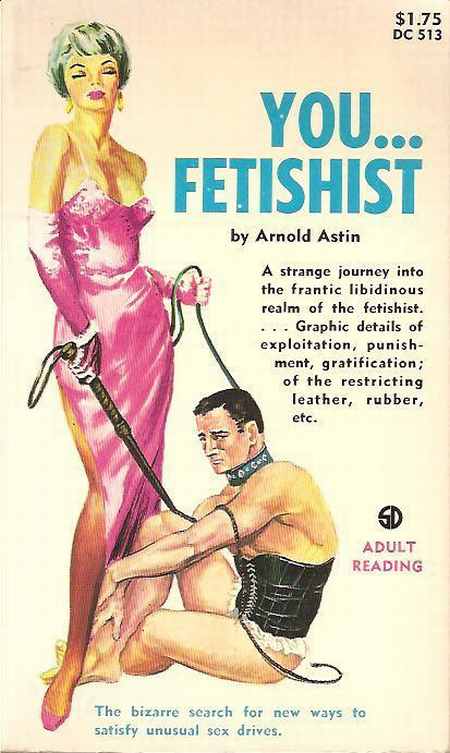 I'm afraid I don't have a solid lead on the artist or author. The illustration of the woman makes me think it might be a Stanton drawing but the drawing of the male figure seems a little clumsier than I normally expect from him.