I'm not a fan of the stereotypical dominatrix sneer. I always like the dominant to look happy about hurting me. Otherwise the power dynamic gets very confusing.
However, this photograph really caused me to catch my breath and shiver slightly. Her expression is so flat. So emotionless. I can imagine her bending someone over that padded bench and whipping them until they bled. And she'd do it silently, calmly and with the minimum of effort on her part. Just working out some of her minor frustrations by making a man scream and bleed.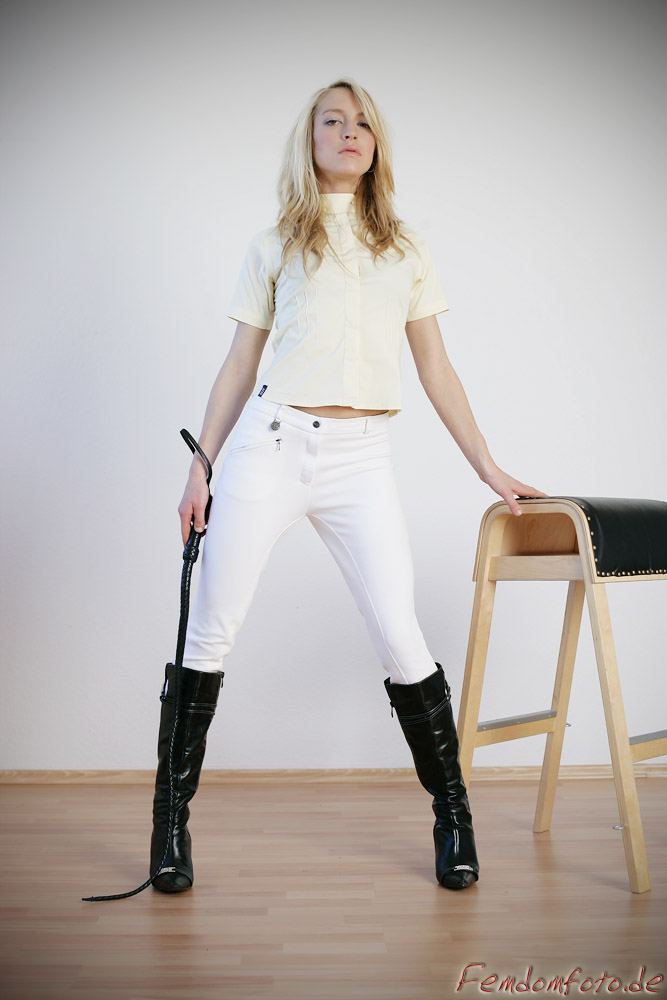 From the femdomfoto.de website.