Normally when you think of a dominatrix the typical adjectives that leap to mind are words like strict, stern, sadistic and serious. But whenever I see photographs of the beautiful Lady Ramirez the word that always leaps to my mind is sensual. I give you this face sitting shot as a case in point.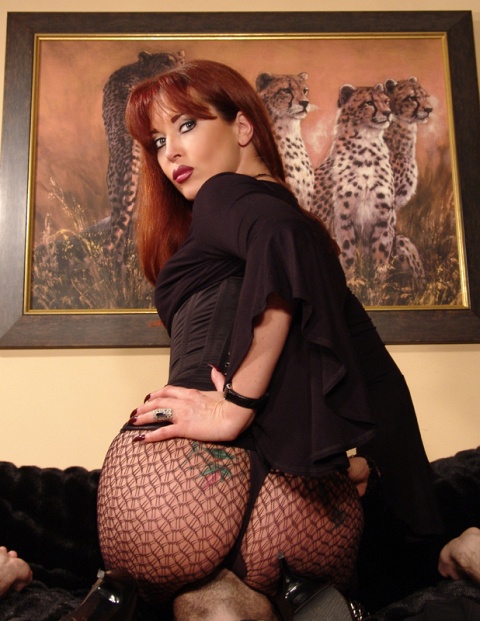 From what little of seen of her in action she certainly doesn't lack the other qualities, and can bind and beat slaves with the best of them. But even in a more standard 'serious mistress' pose, she still projects a far more carnal and lush image than I get from almost any other mistress. I give you her version of the conventional 'mistress with crop on throne' shot below as further evidence.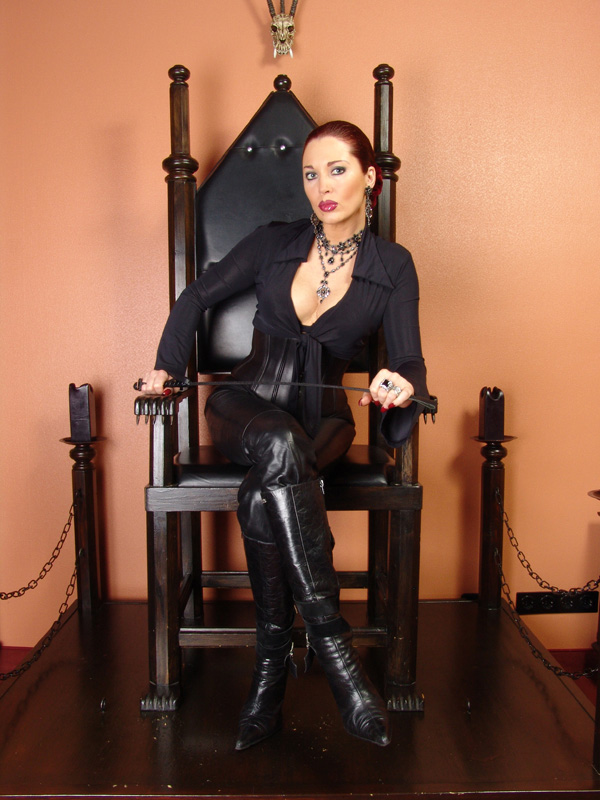 Her website has a number of free images along with a member option for more images and videos. And if you're in the Cologne area then arranging a personal session looks to be possible.