I think this qualifies as another slightly puzzling femdom drawing from japan. Presumably, judging from the emergency door and outfit, she's an airline stewardess in the process of making an announcement on the cabin intercom. She seems to have a fairly unique way of dealing with passengers who really will not stay in their seats when they're told to.
Personally, speaking as someone who just yesterday spent 3 hours in the cattle market section of an aircraft, I'd have paid significantly more than the cost of the first class upgrade for this particular seating arrangement.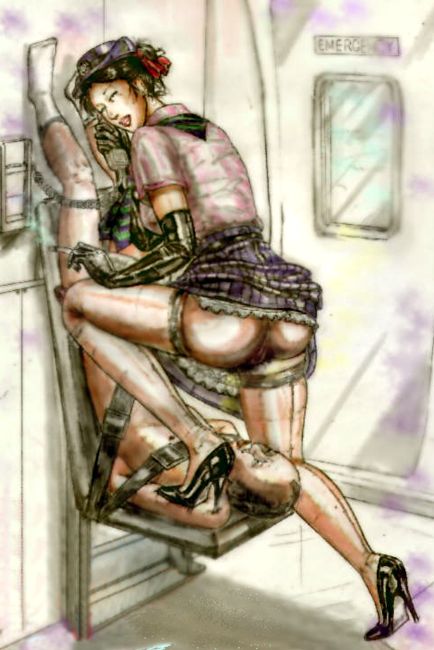 I've no idea where this is from, and the artists style isn't familiar to me. The fact she's smoking on a plane suggests an old image, but it might just be a little artistic license to add another fetish element.