As part of my 2000th post celebration I thought I'd share the top 5 things I've learnt about writing a kinky blog. If you're thinking of starting your own, keep these in mind.
Dominant women like submissive men. If you want to attract dominant women with your witty writing and thoughtful blog posts, don't start a blog on the beauty of dominant women that features attractive female models in fetishistic outfits. Instead start one on submissive men featuring attractive male models wearing very little.
A non-trivial fraction of people are stupid and that fraction includes kinky people. You will get strange emails and comments. My favorites are submissive guys asking me to dominate them or people leaving comments directed as questions to the model in the image I've featured.
The life of a blog is inversely proportional to the length and frequency of its early posts. Any new blog starting with a flood of essay length posts will inevitably grind to a halt within a week or two.
The amount of good porn is both small and finite. The amount of bad porn is seemingly infinite. Any finite number divided by infinity is as near to nothing as makes no odds, so in a random electronic sea of internet porn, the chances of finding good porn is therefore zero. Any good porn you do find is therefore merely the product of a deranged imagination.
Only a fraction of your readers will leave comments or contact you. Only a fraction of kinky people will be your readers. Only a fraction of people are kinky people. In the big scheme of things, whatever you do will look small and ephemeral. Write therefore for yourself and because you enjoy it. And possibly because it gives you an excuse to look a lot of porn for 'blog research'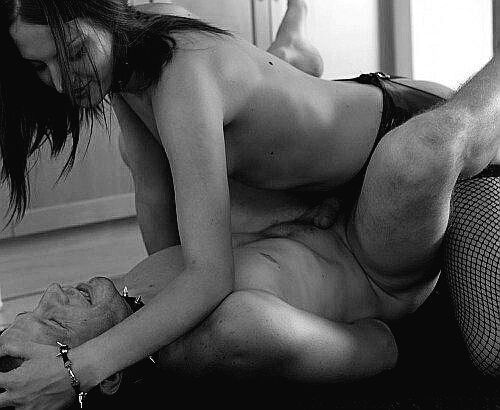 Not sure who created this image originally, but clearly the product of a deranged imagination.
Update: The deranged imagination in question turns out to work for the StrapOn Dreamer site.