Looking back over the images I've picked to post in the past, it's kind of surprising to me how few of them appeal solely to my libido. That's not to say I don't get some degree of sexual frisson off a lot of them. But I never envisioned this blog as a a pornographic one in the traditional definition of the word (i.e. explicit sexual material designed to arouse). I'm normally looking for something more in the photographs or artwork I select. Sometimes it's an intellectual appeal. Sometimes it's a pleasing aesthetic aspect. Most often, it's an emotional connection.
This trio of images definitely fall into that last category of emotional connection. They feature Mistress Trish and thrash, and I just love their expressions. He's obviously deeply immersed in the sensation and she appears almost joyful, clearly enjoying every minute of it. There's something deeply appealing to me about an exultant and joyous sadistic woman. Deep down, beneath a fairly cynical and sarcastic exterior, I'm a bit of a softy. And it's shots like this that make me feel all warm, fuzzy and happy inside.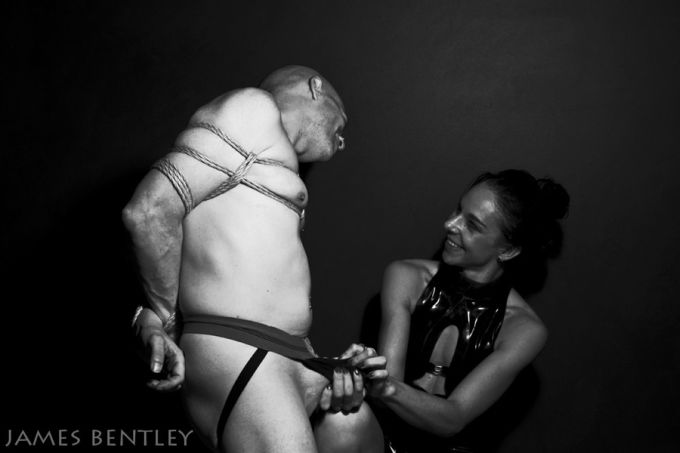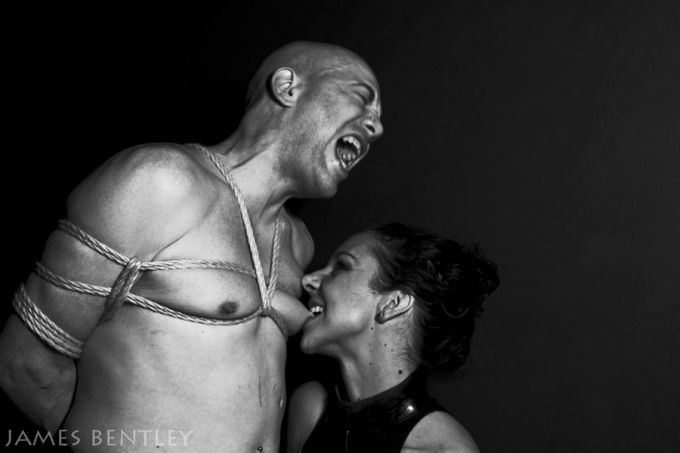 Mistress Trish is a pro-domme operating out of New York city. If you wish to arrange a session her contact information is here. The photographs were shot by James Bentley whose contact information (I assume) is here.