Just before the Christmas break I did a very enjoyable breath play session with the extremely talented Lady Lydia. So in honor of that I thought a breath play post might be in order.
We've used gas masks when we've played previously, but this time it was just a section of plastic wrap draped across the mouth and nose. When the plastic is cold and stiff it moves around with each breath and it's still possible to sneak a little oxygen in. But as it gets warmer and moister it begins to stick across the lips and nostrils. Eventually the exhale doesn't dislodge it, and the inhale does nothing but pull it tighter and tighter. This creates a beautiful swirl of emotions: Helplessness, Submission, Fear, Sacrifice, Trust.
I'm not sure exactly what my expression was during the scene, but I'm guessing as the oxygen ran short, I was doing a little wide eyed staring like the model below.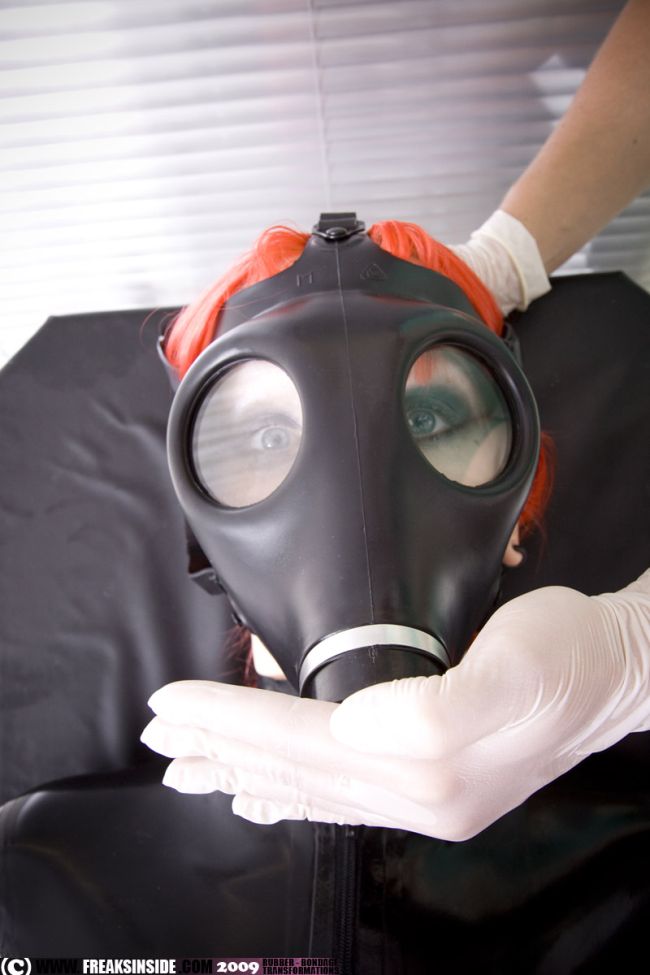 I found this on the dddecember tumblr site. There are a couple of additional images from the same scene, including a shot with the dominants in frame, in posts here and here. From the watermark on the bottom of the image it appears it originally came from the freaks inside site.