Ms Marie has a fascinating new post detailing how she suspended her sissy's cage in order to keep him away from scurrying furry critters. As is so often the case with her blog, I'm impressed by both her ingenuity and the very non-nonsense natural dominance that comes through in her approach.
The hanging cage she created made me think of this image. The text is in German and says 'The Parrot Cage'. It looks like something that would work well as a temporary display cage. Maybe to show off your pet to other bird fanciers?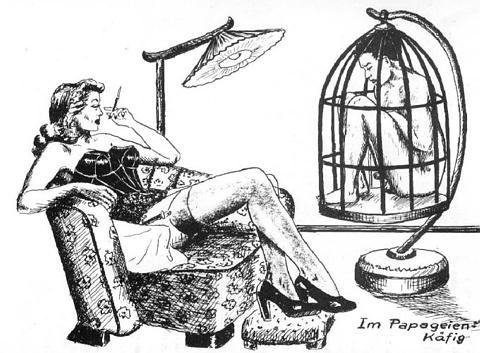 I'm afraid I don't know who the artist is. It has some similarities to Steffi's work, but I can't see it any of his image collections, and the drawing style seems a little different.