There's one thought I regularly have when doing a particularly unusual or extreme activity. It's not about how much it'll hurt or if I'll be able to handle the pain or not. The thought is – 'If this goes wrong, how am I going to explain it to an ER nurse?'
It's not stuff like bondage or whipping that triggers this thought. I figure BDSM has penetrated mainstream culture to the point where regular kinky activities will be par for the course in ER. It's when things like electrified urethral sounds and needles through the scrotum come into the picture that I envision nurses reaching for the emergency straitjacket and number of the hospital psychiatrist.
When I was last down in LA I did a scene with Cynthia Stone where she sutured the inside of my mouth and ran surgical thread between the insides of my cheeks. There was even a shot of it on her twitter feed. Should the worst have happened, I wonder how an ER nurse would have reacted ? She spends all day stitching up people who have injured themselves in accidents, and then gets stuck with this muppet who has injured himself purposefully stitching up a healthy body part.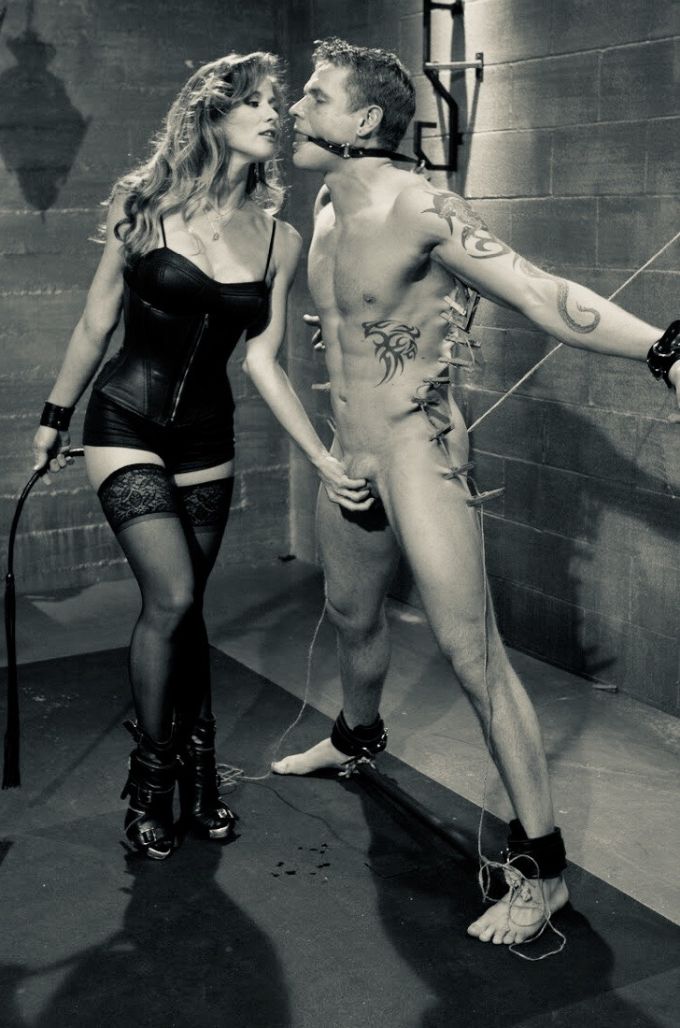 There's no watermark on this, but I'd guess it's from one of the kink.com sites.