My LA trip so far has been a lot of fun. I've probably over scheduled my play sessions (as usual) and definitely eaten too much, but there are worse problems to have in life.
It kicked off with a fabulous session with Mistress Iris, where we attempted to answer the question: Just how hard can someone bite my nipple while teasing and frustrating me? The answer is very hard. Very hard indeed. I was still tender several days later. It's amazing what being tied up and toyed with can do for my pain threshold. I don't have a vore kink, but being bitten while in subspace does sometimes make the idea of being devoured actively appealing. At least in that moment.
For fans of Mistress Iris, or just fans of great kinky imagery, I'd encourage you to check out her newly launched Patreon. As I've written before, I think she produces some of the hottest and most aesthetically interesting femdom content around, so her Patreon should definitely be worth investing in.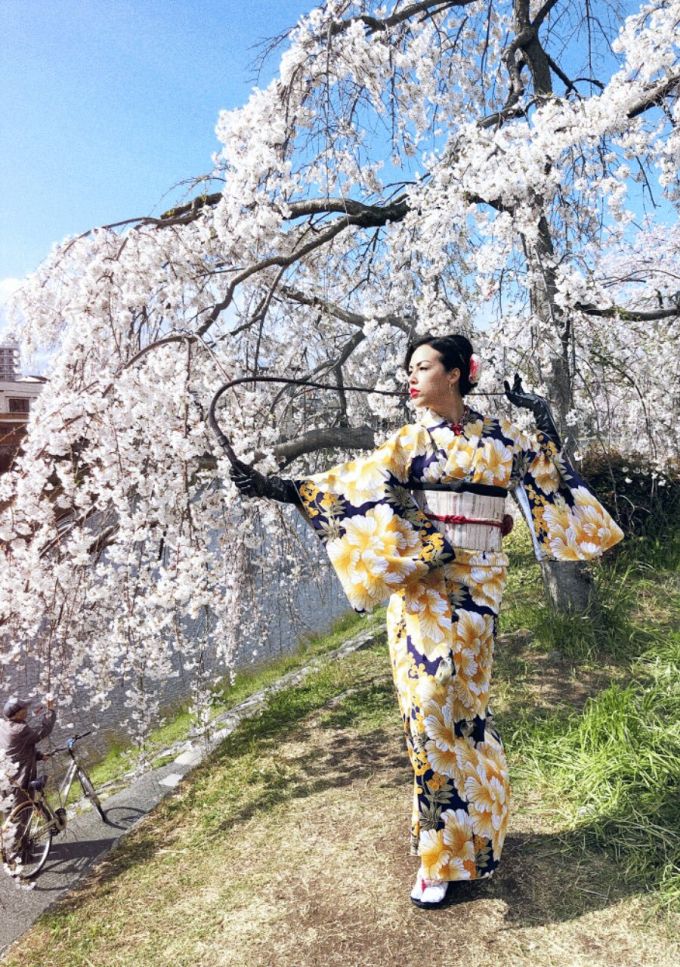 This image of Mistress Iris was shot in Japan, with the traditional cherry blossoms as a backdrop.