I'm safely back in Seattle, recovering from my LA hijinks. Doing 8 intense hours of sessions over 6 days definitely wasn't wise, but it was a lot of fun.
I finished by playing with Mistress Lucy again, whilst sporting fresh and vivid whip marks from Mistress Isabella Sinclaire. You can probably guess what happened next. Do you think that on being shown the day old marks…
a/ Mistress Lucy observed how tender they looked and was careful to avoid them for the rest of the sessions, or
b/ Gleefully raked her fingernails across them and then pulled our her slappy leather whip to add her own layer of marks on top?
The vivid bruises on my back will testify to answer (b). There's something about showing a tender spot to a sadistic top – they just can't help poking at it to get a reaction. Or, in this case, beating it with a big leather thing to get a scream.
This isn't me in the picture with Isabella below, but my marks were (and are) remarkably similar in pattern. Or at least were until the next layer got added!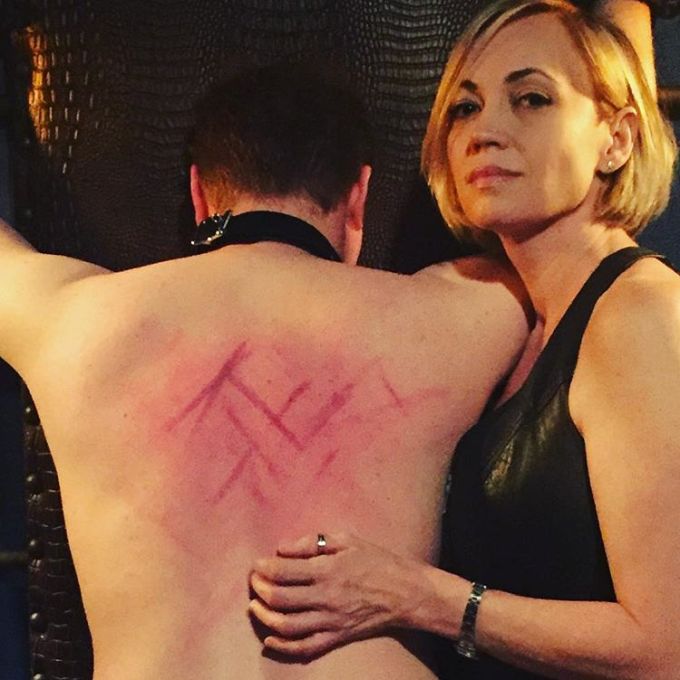 I found this on Mistress Isabella's Instagram.