Mark left a thoughtful comment on my last post, emphasizing the difference between professional and lifestyle D/s relationships. The original post was about the focus on man's pleasure and the male context as the default one at the expense of the female one. His point was that while that's true for the professional context, it's not necessarily true for the lifestyle one, where the negotiation, dynamics and goals can be very different. Oddly enough, I actually think we're both right.
His point about the difference between lifestyle and professional interaction is undoubtedly true, but the latter part of my post was more about the common representation and perception of femdom. And I think it's pretty clear that the professionals dominate (*ahem*) that sphere. They are who journalists turn to when they want a quote, an interview or a sex advice column on kink. They're the obvious inspiration for high end fashion shots and for instagram celebrities looking to shock. They're commercially incentivized to produce glossy appealing imagery, which gets posted all over twitter and websites like this one.
Any regular readers will know that I huge respect and appreciation for pro-dommes – they've literally changed my life. But I can't pretend that they don't have significant distorting effect on how society perceives femdom and male submission. Good non-professional representations of femdom are rare and hard to find. Certainly not something the average person will regularly encounter.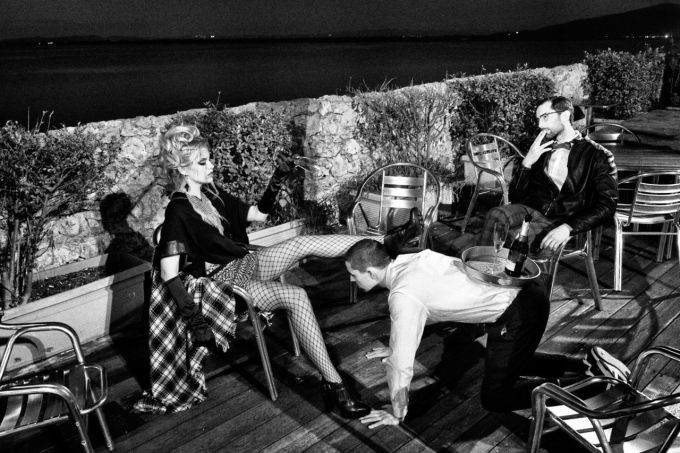 This is from a series called 'Strong Women' by the photographer Marco Tanaglia (found here). I think it's a good example of my point, as it's pretty clear what type of strong woman has influenced this image.