I'm not normally a fan of using big industrial spaces for kinky shoots. They often seem very artificial and impersonal. I'll make an exception for this striking shot however. It puts me in mind of British crime and gangster movies from the 70's and 80's. Flicks like The Long Good Friday (which had a scene with men suspended upside down in a warehouse) and the original Get Carter (one of my favorite movies of any genre).
In a modern movie, this'd be the scene where the hero is captured and tortured by the crime bosses evil female lieutenant. In the downbeat 70's, the anti-hero would be working with the lady with the whip, and this'd be the point where the plan starts going sideways and just before everyone ends up dead. Of course no matter what the era, the plot or the identify of the hero, I'm sure my readers would all be rooting for the lady with the whip.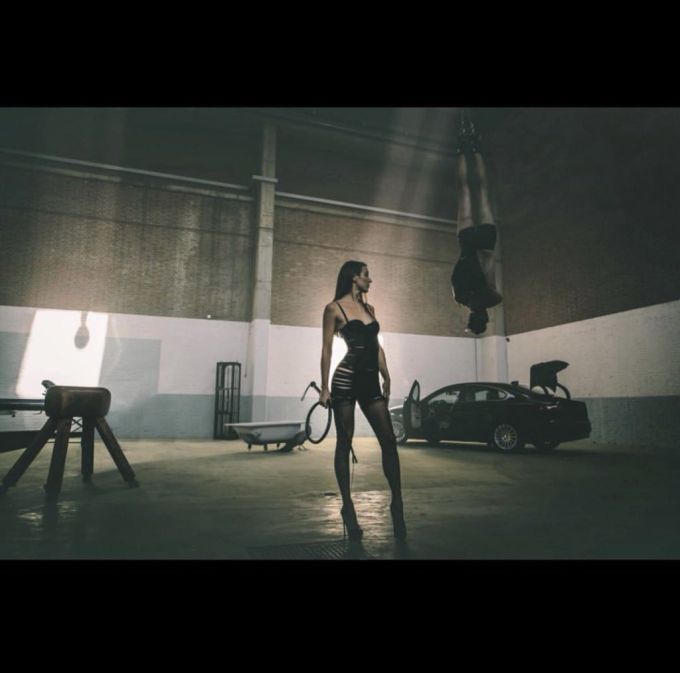 This is Mistress Manouk, a Dutch pro-domme, as shot by Alex Charilaou. I found it via this tweet.
Update: You can also see a very short clip from this shoot here. Thanks to Daria for the pointer.