I've eaten at many amazing restaurants, but I've sadly never enjoyed a table with this kind of backdrop. I think it's worth a Michelin star all on its own.
Google translates the text as "I take my male in patience" while Bing translates it as "I'm taking my male patient". Neither one really sounds right, so if I've any French speakers out there who can help with a better translation, please let me know via a comment.
Update: Thanks for the many helpful comments on this. I'll quote Mlle Sadie who gave this description…
This is a play on words. "Prendre son MAL (instead of MÂLE) en patience" is a French expression meaning to endure, with resignation, some pain (physical or psychological), some uncomfortable circumstance (think "pain in the ass"!).

So, mal (pain) and mâle (gender) are homonyms the artist has interchanged. The Woman thus endures Her male as/with a "pain in the ass".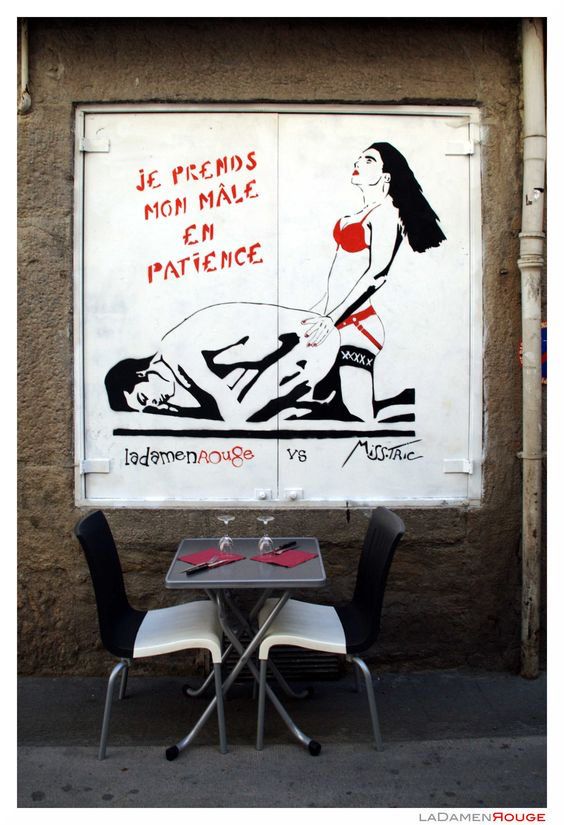 I believe the artist is known as Ladamen Rouge and this was created in Saint Etienne.  Thanks to a helpful comment, this may also be be a collaborative piece with an street artist known as Miss Tic or Miss Trick.