Here is a cautionary tale from Germany of a man who overdid his corporal scene just a smidgen. After being tightly bound to a wooden spanking bench and beaten on the buttocks and thighs, his kidneys stopped working. Luckily for him they sparked back into life after 3 days, although he was still kept in hospital for another 5 days beyond that. The article describes the scene as a 1000 spanks, but it actually featured a cane and a whip, which are significantly more severe than a spanking.
Of course there's always risk involved in almost any scene. But if you've seen your urine turn dark red after play, as this man apparently had during similar past scenes, maybe its time to dial it down a notch or three.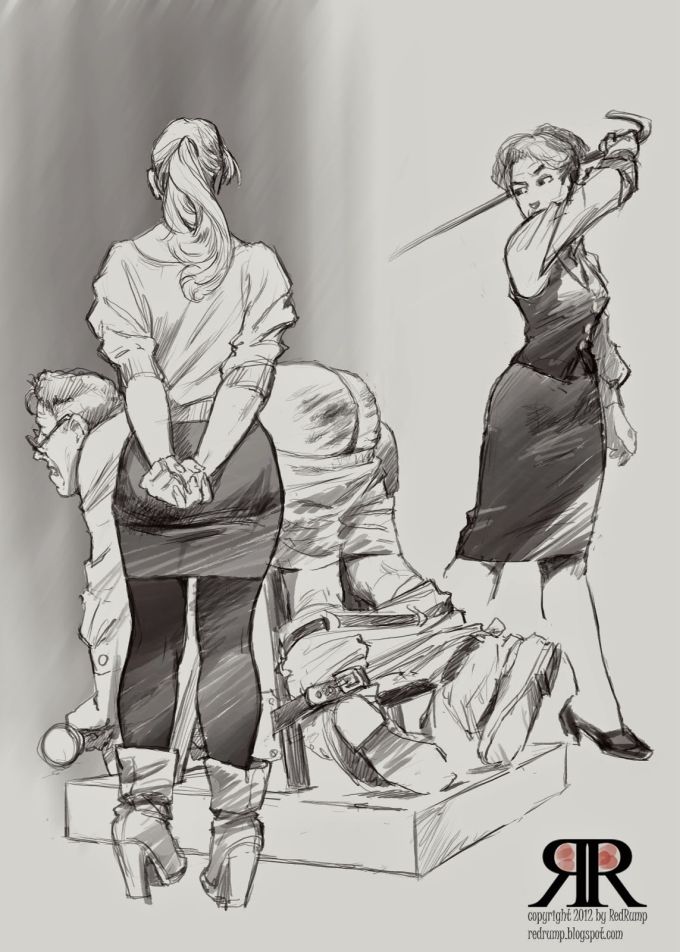 This is obviously by Red Rump. Sadly, after creating some great femdom spanking artwork, his blog has been dormant for the last few years.