Shameless attention whoring ahoy! I figure if Ferns can get away with it, why not me?
Rori is once again taking nominations for the best sex bloggers. Last year I was nominated and ended up on the list, as I blogged about at the time. Now obviously as a serious and dedicated sex blog blogger, I'm above such petty popularity contests. It matters to me not one whit should I be nominated or not. My only concern is to bring you, my dear readers, the best femdom based material I can. But it strikes me that getting nominated would encourage more readers to visit. And that would mean more readers to write witty and insightful comments. And that in turn would create a better quality blog for everyone. So I'm really doing it for all of you out there.
Anyone buying that unimpeachable logic, and wanting to help me help you, can do so by leaving a suitable nomination comment on Rori's site. It'd make me, I mean you, as happy as a Deviant Kade being tied up by a Simone Kross.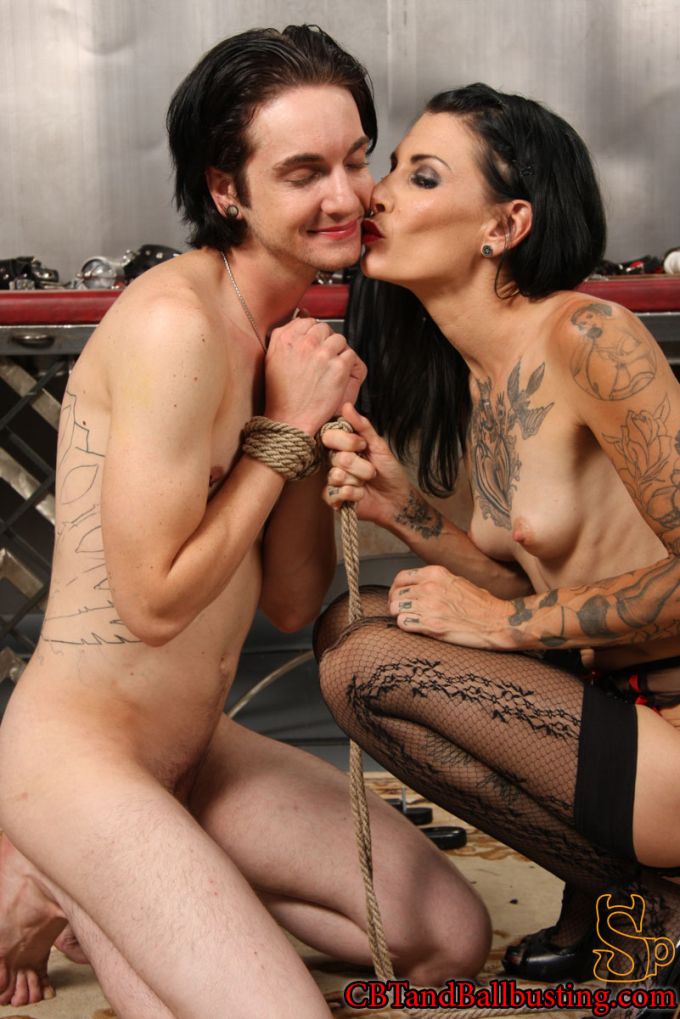 The image is originally from the CBT and Ballbusting site. I found it via the Happy BDSM tumblr.