Here's a final post (for the moment) on a pet theme. Just after I published yesterday's post on pro-dommes and animals, I noticed this tweet from Mistress Baton. For those not wishing to click through it features an image with the text "You don't get to tell me what to do, you're not my dog." Her accompanying comment is that "The only creatures who can boss Dominatrice around are our pets."
So I guess the lesson here is that if you're going to top from the bottom, make sure you're as cute as a puppy. Otherwise best do what you're told.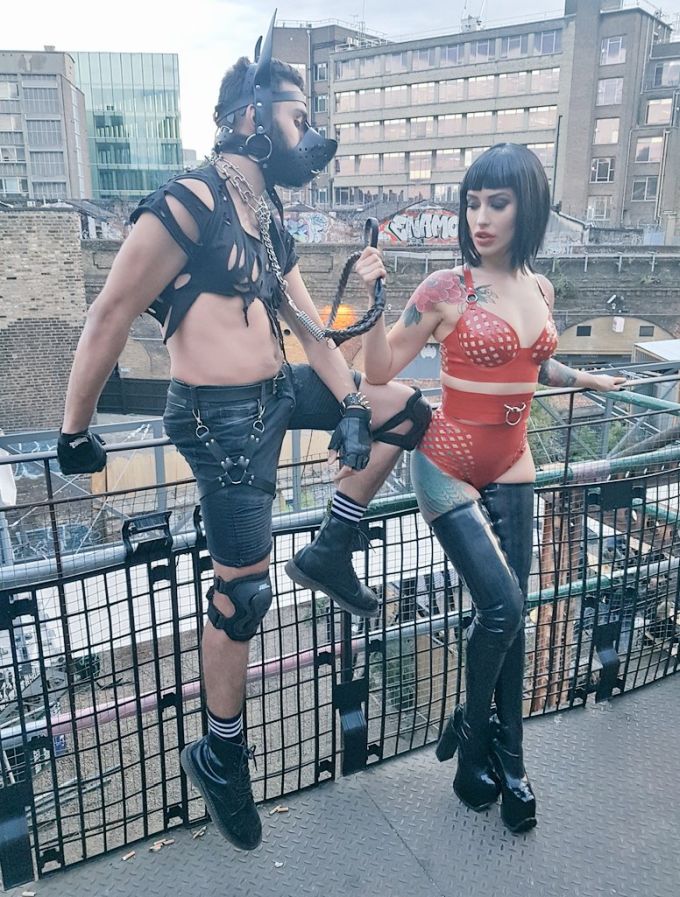 This image is Mistress Adreena Angela with her personal puppy.