Last night, with Ms Savannah Sly, I had the pleasure of experiencing the cinnamon challenge. This is not, I hasten to add, the silly idea of eating a spoonful of ground cinnamon. That's a crazy thing to do. This was instead the new and updated cinnamon challenge, where you shove a cinnamon flavored Listerine breathstrip down the urethra. That's obviously far more sensible.
If you'd like to try this at home then I'd suggest you start by tying your submissive down. He will want to jump around a lot. Then take a sterilized metal sound and, using a touch of lube, wrap the breathstrip around the shaft. This is best done while wearing sterile disposable gloves. Then gently slide the sound into the urethra and wiggle it slightly. You will not need to ask if he can feel it. He will let you know that very clearly and loudly. For the sake of your neighbors, some sort of sound muffling device may be required if you wish to slide the sound further into the penis. Be sure to allow the submissive a few minutes to really enjoy the experience before you deploy the next strip.
I should add, before everyone rushes off to raid their bathroom cabinet, this it not an experience you can safeword out of. Once the breathstrip is in, there's nothing to do but lie back and enjoy the ride. That means a deep and intense burning sensation for a few minutes, with various spikes and prickles coming and going as the metal sound moves. It eventually subsides to a steady background tingle, which lasts for several hours.
I've experienced this before with the mint strips, but they were considerably milder. If you're at all curious, then I'd suggest starting there before upgrading to the cinnamon variety.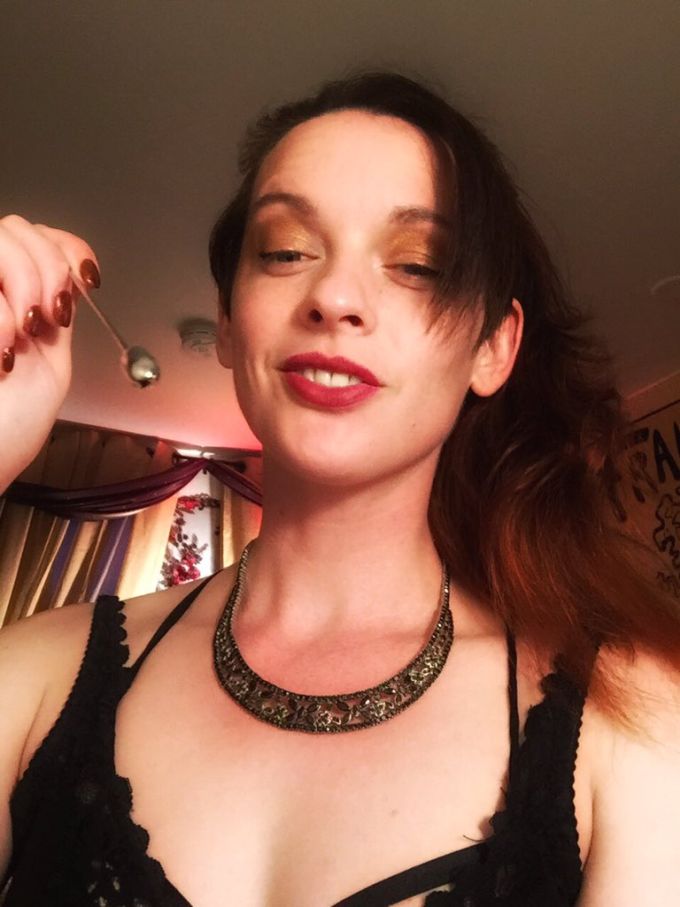 Here's the lovely Ms Savannah with the actual metal sound we used. This is from this tweet posted to her twitter feed just after our session. If you'd like to see more content from her then you can follow her OnlyFans here.