This autostraddle article has some good tips on how to subtly soundproof a room for kinky sex. Handy if you have children, roommates or thin walls between you and the neighbors. It's particularly important for that last one, as explaining strange noises to a house guest can be embarrassing, but explaining that they're not a sign of domestic abuse to the police is infinitely worse.
Even in professional spaces noise can be a problem. As I covered previously, I was banned from a San Francisco playspace during office hours for fear my vocalizations would disturb the surrounding tech start ups. I was also recently amused when arranging a first session with a new domme to be told, totally out of the blue, that my screams wouldn't be a problem in her space.  Apparently my references had been particularly descriptive in their feedback!
The two standard approaches to excess noise are either soundproofing the room or gagging the submissive. Lady Chiaki appears to have come up with an interesting alternative here – provide the submissive with his own little soundproofed private room just for his head. There's even a handy front door on it.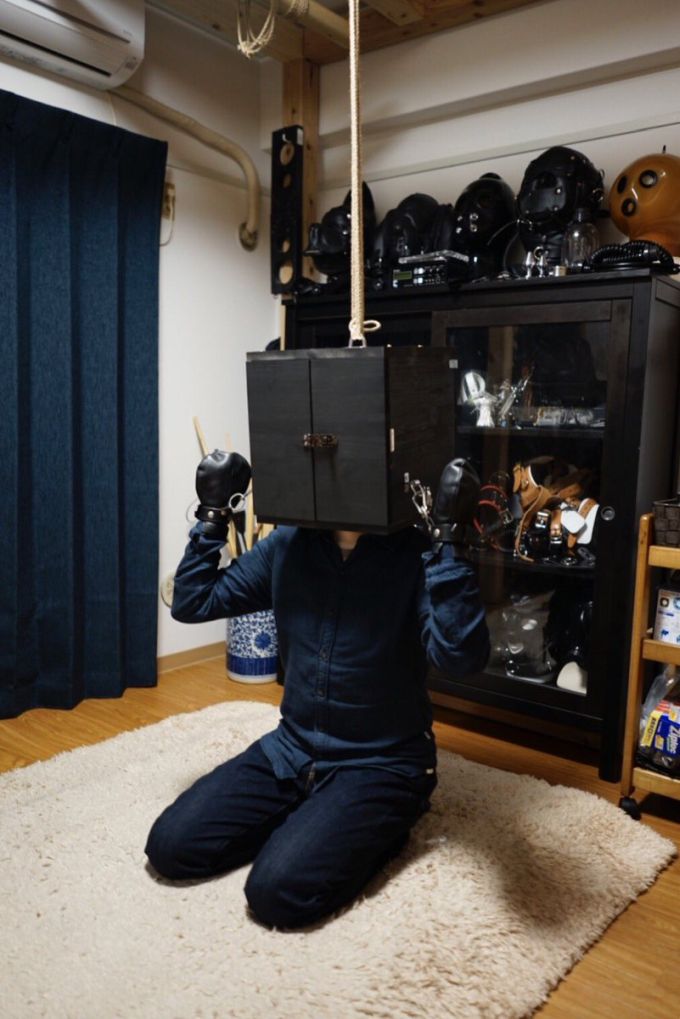 This is from this tweet in Lady Chiaki's twitter feed. I believe the creator of the box is OSM Works.