In my last post I was ragging on the New Jersey police for stopping a former domme from becoming a cop. I thought it only fair to balance that up with an organization that is a little less puritanical – the BBC. The journalist Nichi Hodgson spent some time working as a professional domme and is now employed as a journalist by the world's biggest and oldest broadcasting organization. According to this recent article she actually made more money working as a domme than as a journalist, but I guess that's what you get for working for a public service company.
In years gone by the BBC was famously straitlaced. Its nickname of 'Auntie' or 'Auntie Beeb' was derived from the idea of a prudish maiden Aunt who always knew what was best. Of course, for some people, a strict maiden Aunt who thinks she knows best, is a source of joy and pleasure. This is Juliana Granger in a shoot for Auntie's House.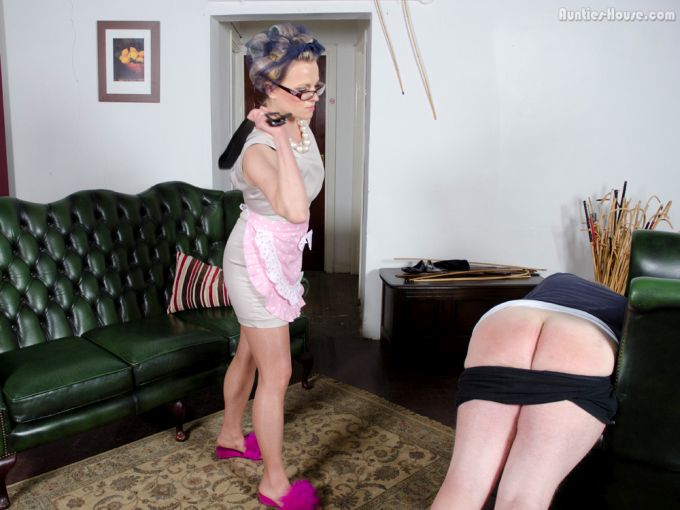 Miss Granger is a professional disciplinarian based in Sheffield UK.