Apologies if you had any trouble trying to reach the site in recent days. I've been dealing with some technical issues. I'm still not sure they're entirely resolved, but hopefully it should at least remain reachable for anyone reading.
I always wonder what the the technical support people from my hosting company make of this site. From the names of those involved, the first line support staff appear to mostly be women based in India. It must be a tough job to suddenly be dropped into a chat function with a strange guy called paltego who is wondering where his site full of dominant ladies, tied up men and sexually explicit imagery has vanished to.
Speaking of which, here's a fun photograph of a tied man and a couple of happy looking dommes.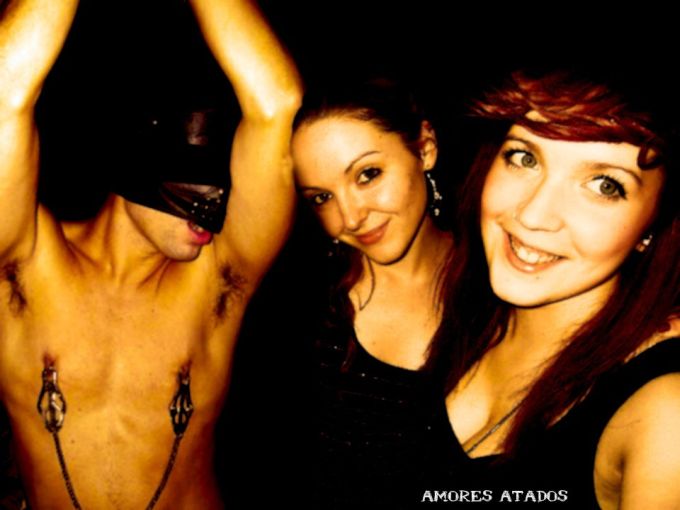 I'm afraid I've no idea where this is from. The text is Spanish for 'Tied Love' (according to the online translators), but I haven't tracked down a site or photography studio. As always feel free to comment if you can help me attribute it.