Posts tagged
Nipple Torture

The title sounds like something from a Russ Meyer movie, but it's actually from a Gawker article on a practice known as Orgasm Meditation (OM). It's not femdom at all, but I thought it'd be interesting to my readers. After all, they're from a community that tends to focus on orgasm frequency, either limiting male ones or promoting female ones. Plus, I can actually tie the whole thing back to BDSM indirectly.
The OM practice is summarized as…
The woman removes the clothing from her lower half, and only from that half. The partner—the stroker, typically a man—remains fully dressed. The lights stay on. Over the course of 15 minutes, timed, the partner rubs the upper left quadrant of the woman's clitoris, and she surrenders to involuntary sensation.
The 'interesting' bit is that partner in this case doesn't refer to a romantic connection. It could be someone you just met. Someone you're working with. A friend. It's sold as type of meditation, a way to bond and a way to feel good about yourself. The driving force behind it is a company called One Taste, which comes off in the article as a cross between a cult, a commune, a therapy provider, a tech start-up and a sex club. Much as I like the idea of more orgasms in the world, I can't say the article inspired me to get involved with them.
The connection I can make back to BDSM is that they relate the benefits of OM to the release of oxytocin. That's a hormone that's often associated with subspace and the high that comes from an intense BDSM scene. Both OM and BDSM are ways to hack the brain to deliver it. A psychiatrist in the article claims that the only things that can match OM for triggering oxytocin release are childbirth or breastfeeding. I wonder if she ever studied bondage, whipping and ball spanking? Probably not.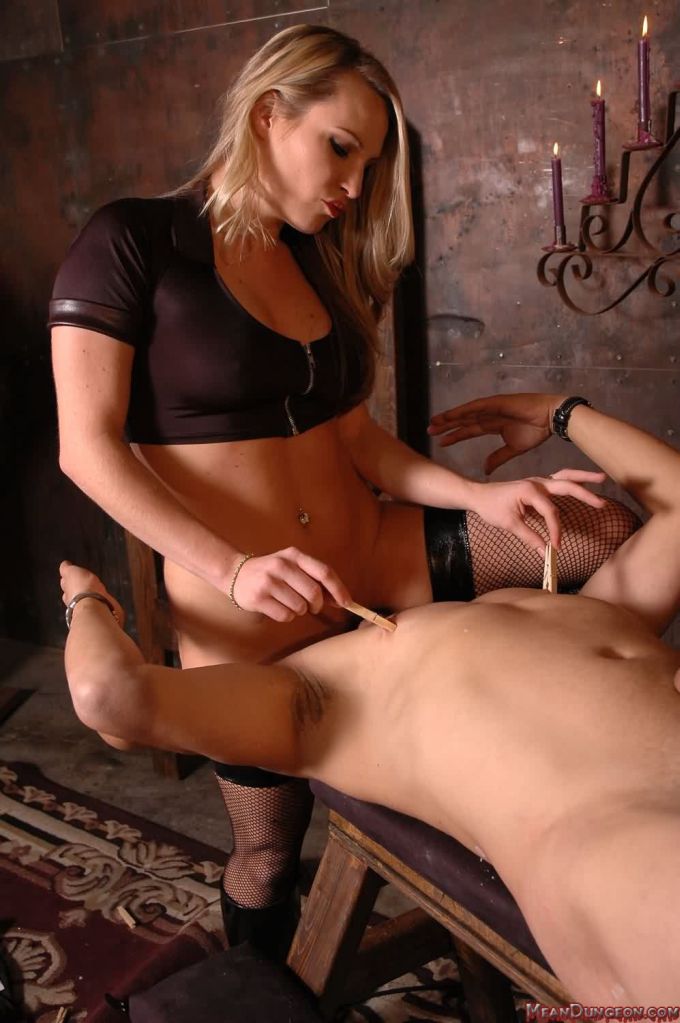 This image of a couple bonding in their own particular way comes from Mean Dungeon. I found it on the Geek Domme tumblr. It seems to combine two excellent ways to generate oxytocin – pain for him and an orgasm for her.