Posts tagged
Nipple Torture

I'm feeling a little edgy right now. I'm kink deprived. My mother is paying a rare visit from the UK and has been staying with me for the last few weeks. I'm a less than perfect son in many ways, but somehow I can't bring myself to claim I'm working late and leave her home alone while I sneak off to visit a dominatrix. My moral compass may not always point to true north, but somehow even to me that doesn't seem right.
One thing I've discovered with her visit is how hard it is to sanitize my media devices. A few years ago I had a single computer running Internet Explorer. I'd clear the history and archive the bookmarks and I'd be good. Now with multiple laptops, iPads, browsers and apps, I've no idea when random porn is going to show up. Mom borrowed my iPad the other day and after she was done I noticed that one of the unselected Safari tabs was pointing at a femdom tumblr site and another at a pro-domme twitter feed. I could swear I closed them, but I'm guessing the software decided it knew better, and magically restored my old tabs. Fortunately she either didn't notice or tactfully decided not to comment on them.
There used to be cheesy PC 'boss' programs that could hide whatever you were doing behind an official looking spreadsheet with a single button press. What we need now is the modern internet equivalent. I've got buttons on my phone that'll summon a car, order a pizza and adjust my heating system. Can I not have one that'll magically hide the adult content on all my various devices?
In a few days I'll be on my lonesome again, and free to indulge in whatever perverse sexual practices I like. Until then I have to be content with admiring images like this one. That's the kind of blissed out mental state I'm looking forward to achieving when I get chance to play again.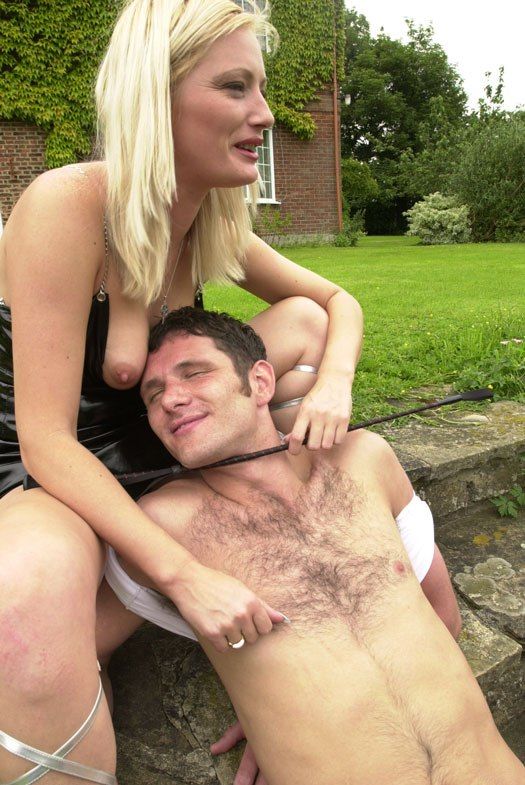 I found this on the Femdom Forever tumblr. I'm afraid I haven't managed to track down an original attribution.