Posts tagged
Nipple Torture

I'm always nervous that this blog will be discovered by a friend, relative or co-worker. There's certainly enough information on it to make that identification possible by a regular reader who also happened to know me in daily life. It's not that I'm ashamed out it. I'm actually very proud of what I've put together here. But in that curious inversion that's unique to sex blogging, what I'm happy to share with internet strangers would definitely be TMI to share with friends.
Adult star Jesse Jackman recently wrote about his experience with the scariest version of this scenario – his mother stumbling across his blog. Fortunately it turns out to be a heart warming story of acceptance and understanding. In a world where the line 'How would you feel if your son/daughter did it?' is often stated as if it's the definitive case against sex work, it's nice to see a family showing love and understanding when dealing with the issue. Although I can't say that it has inspired me to the extent that I'm going to email my mother a link to this blog.
Ideally I'd have a great shot of Jesse Jackman to finish this post with, but as far as I can tell he's exclusive a gay performer, which doesn't align with this blogs theme. Instead I'll use a great example of image I love and I'm happy to post, yet would hate to explain to me friends and family exactly why.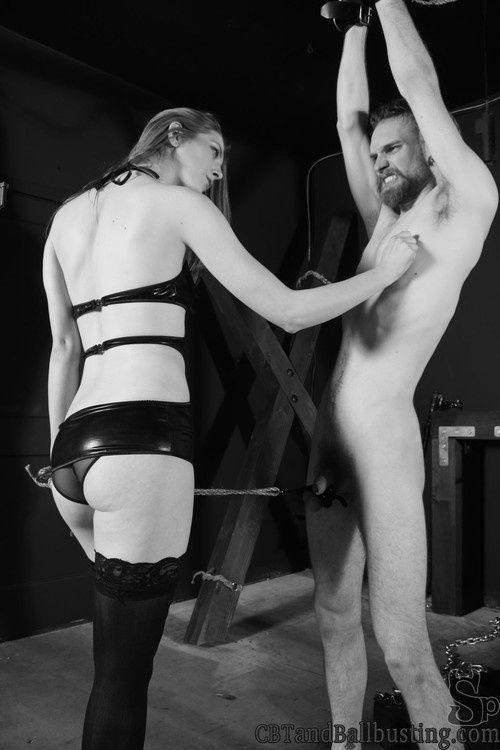 This is from the CBT and Ballbusting site.