The news these days is generally not good. One might even go as far as saying it's seriously fucked up. Even this blog, designed as a kinky oasis, has featured a fair number of depressing posts about laws and politics. I'm therefore very happy to report a minor but cheering feelgood story. New Zealand's Catherine Healy, who helped decriminalize prostitution, has been recognized  in the Queen's honors list.  Specifically, she has been made a a Dame Companion of the New Zealand Order of Merit for services to the rights of sex workers.
When I first spotted the headline, I assumed it'd be a situation where she'd done several good things, and she just happened to be someone who'd also worked for decriminalization. But that doesn't seem to be the case. She's being recognized primarily for her work towards decriminalization. In a world where regressive and punitive legislation seems the new norm, have a sex worker recognized by the ultimate establishment figure of the Queen is a happy twist. Congratulations to Catherine and whoever nominated her.
A lot of pro-dommes own thrones and cherry pick some of the trappings of royalty. However, it's tough to beat a thousand years of inbreeding and faith in a divine right. The shot below shows Mistress Ezada Sinn on her throne. It's a pretty impressive one, but not quite up to Sovereign's Throne in the House of Lords. Now that'd be a great location to play out a worship scene.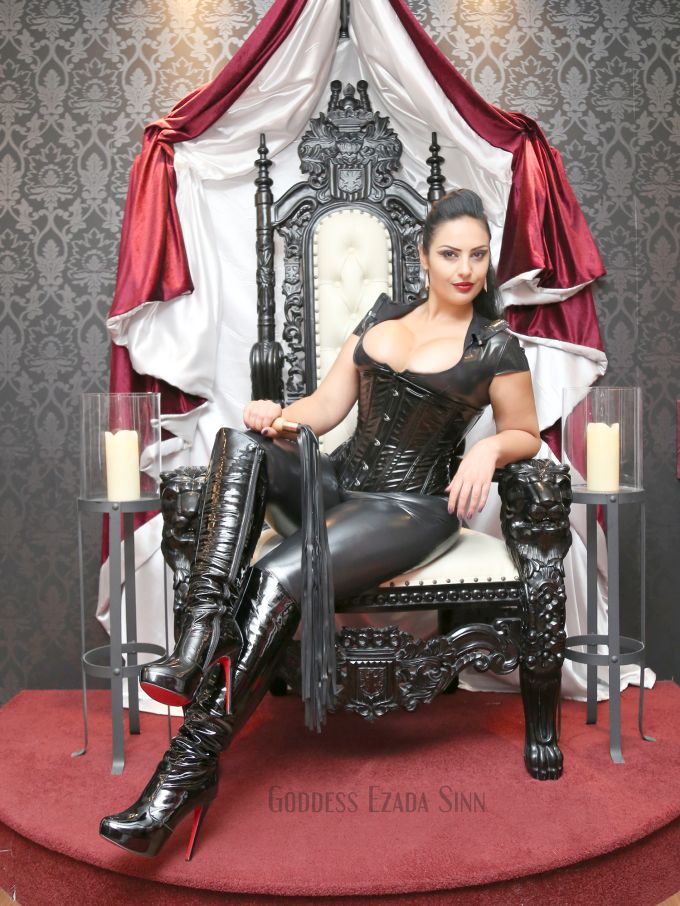 Five bonus points for anyone who knows where the post title came from.