This article title really captures the whole story – 'Woman disguised as dominatrix ties man to his bed and robs him'. Apparently a German man managed to get both financial domination and bondage packed into a single session. The bondage was consensual, but the 1800 Euro theft less so.
I can't say I've ever been worried about theft, given I always play with well established professionals. However, I do sometimes wonder what would happen if something went wrong after I've been wrapped in rope. Often that thought strikes me as the domme is trying to balance in high heels while clambering around the bondage table several feet off the ground. I doubt I'd be much of a Houdini is there was a fall and I had to try and escape to get help for her.  Fortunately, another benefit of playing with experienced dommes is that they're experts in maneuvering in impractical footwear.
I'm going to go out on a limb here, and predict that the thief in the original article is not an expert rigger. I picture the scene unfolding a little like this vintage bondage shot. She came equipped with rope and it was probably more clothesline than the specialized hemp based stuff.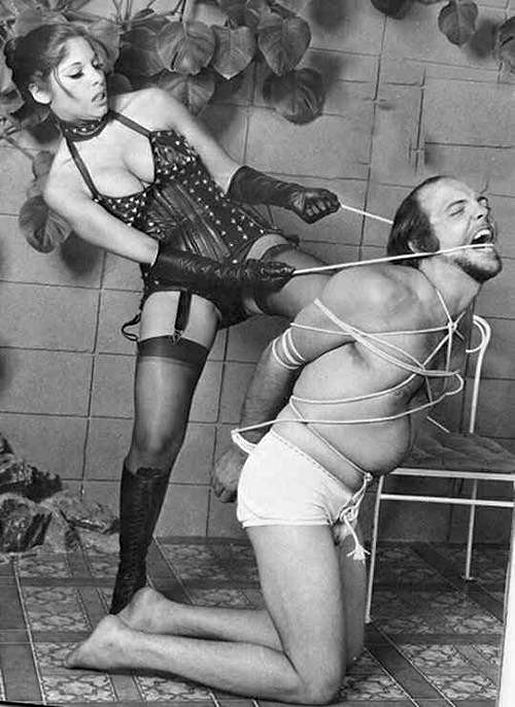 I'm afraid I don't know the creator of this image. For anyone who complains about the bondage in porn today, keep in mind that back in 70's it was hard to find and looked like this when it did show up (so I'm told).