There's a few inches of snow in Seattle. For many parts of America this would mean it was a mild winter day, but for Seattle it's snowpocalypse. I'm really not kidding about that. People are stripping the local stores of produce, and emptying the hardware stores of snow clearing equipment. In terms of chaos, from my social media feed, it seems to rank somewhere above the Seahawks winning the Superbowl and just a touch below a zombie uprising.
Fortunately, I'm in San Francisco for a few days of fun, well away from the mess. Today I found the best possible way to keep warm and celebrate my well timed trip – playing with Mistress Iris. We had a wonderful session, with a lot of growling, snarling, whimpering, scratching and biting. There was no explicit animal role play, but if a nosy neighbor had sneaked up to  listen, I'm sure they would have thought otherwise. It's odd, because I'm a fairly quiet person in normal life. Yet wrap some rope around me, and grab me by the balls, and suddenly I turn into an animal sound effects catalog.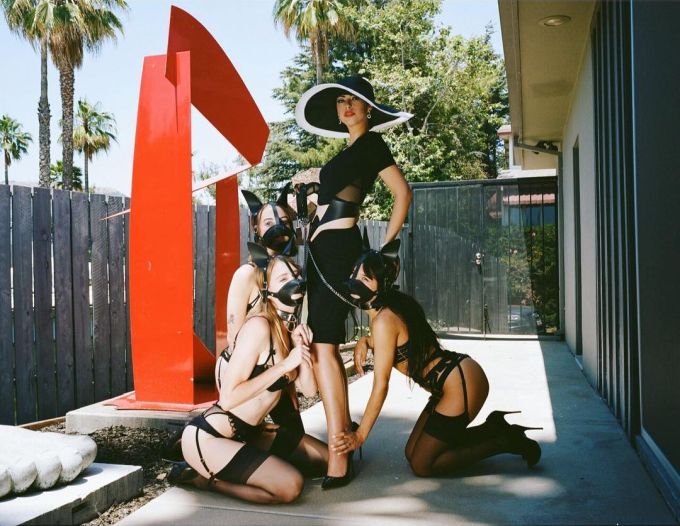 This is Mistress Iris with some rather more attractive pets. Pedigree puppies versus me the mangy mutt. This is from a post on her instagram feed.