This article on Mistress Velvet is (deservedly) all over my social media feeds and inbox. The title, in classic Huffington Post fashion, encapsulates the story – "Meet The Dominatrix Who Requires The Men Who Hire Her To Read Black Feminist Theory."
It's a surprisingly well done article. It gives Mistress Velvet space to expand on the intellectual and emotional challenges of her job, while omitting a lot of the salacious detail that usually accompanies mainstream articles like this. Her relationship as a black domme  with her mostly white, cis and well off clients is obviously a complex one. I love the fact that she's managed to structure her sessions as positive for both her and her clients, while also creating a platform to explore issues of race and privilege.
If I'm not only doing these physical things to them, but also saying, "Hey, my graduate education is also focused on BDSM as healing for black women, and I think about this all the time." Then they're like, "Whoa, yeah, she's the real deal." They kind of get terrified. But I think it makes it more real for them.
I don't think I've ever been assigned homework by a domme, but I do understand the kind of dynamic she describes above. Submissives typically enjoy things that pull them mentally back into that D/s dynamic, even many days after playing. Something as simple as a bruise can remind them of the dommes presence and physicality. I'd imagine engaging with writing and arguments that she's passionate about would have a similar ability to conjure a sense of her presence.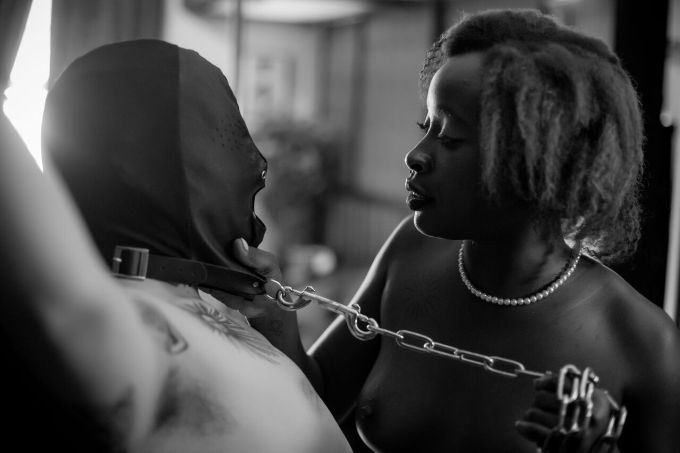 Mistress Velvet is based in Chicago. If you'd like to schedule a session, her contact information is here.